During testing for the 2023 MotoGP season, unexpected outcomes occurred alongside the affirmation that certain top contenders from the previous year will remain in the mix. So, there's gonna be a total of eleven teams from four different makers on the starting line. The teams are going to stick with their two riders for the whole championship unless somebody gets hurt or bounces. Let's dive into each maker's squad and their riders.
Aprilia Racing
Constructor: Aprilia
Riders: Maverick Vinales, Aleix Espargaro
Aprilia Racing has made significant strides during testing, positioning themselves as top contenders for the 2023 MotoGP season. The new bike for Maverick Vinales and Aleix Espargaro has showcased a marked improvement over the already competitive RS-GP22, with Vinales being the standout performer displaying remarkable consistency.
He is poised to challenge for podium positions and is seen as a strong competitor by motor sports betting experts with +350 motor sports betting odds in his favor, second only to Francesco Bagnaia (-175). Meanwhile, Espargaro has maintained a solid pace, remaining in his desired range of performance.
CryptoData Aprilia RNF
Constructor: Aprilia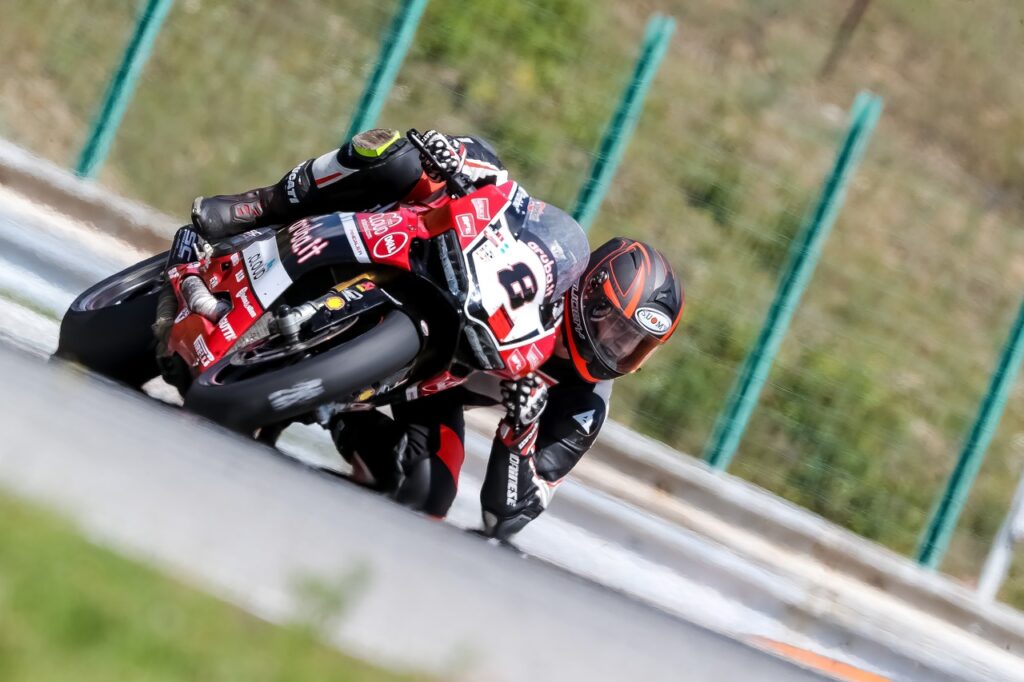 Riders: Raul Fernandez, Miguel Oliveira
The CryptoData Aprilia RNF squad has seen promising developments with Raul Fernandez and Miguel Oliveira adapting seamlessly to their package from the previous season.
Both riders showcased their potential during testing, competing fiercely for the top six positions. Although race weekends can be unpredictable, it seems likely that the RNF duo will make an impressive start to the season, with their sights set on achieving positive results.
Ducati Lenovo
Constructor: Ducati
Riders: Enea Bastianini, Francesco Bagnaia
Confidence runs high within the Ducati Lenovo, with reigning MotoGP champion Francesco Bagnaia stating that they have achieved the ideal setup for the upcoming season. Despite last year's slow start, Bagnaia persisted and fought back from a 91-point deficit to secure his first podium and eventually help Ducati clinch the championship after a 15-year gap. This season, Bagnaia will have a promising teammate in Enea Bastianini, who finished third in the standings and impressed while riding for Gresini.
Prima Primac
Constructor: Ducati
Riders: Johann Zarco, Jorge Martin
Johann Zarco, who's got plenty of experience riding for Ducati, spent pretty much the whole preseason testing program with the factory team.

But it was on the final day that he really made folks stand up and notice by putting all his attention on the bike and getting it set up just right, which earned him a solid second place behind Bagnaia.
As for Jorge Martin, he's had a rough go of it on the track lately ever since that crash he had last year. Even so, he managed to finish up in eighth place during testing and he's determined to do even better this season.
Gresini Racing
Constructor: Ducati
Riders: Fabio Di Giannatonio, Alex Marquez
Fabio Di Giannantonio had a challenging preseason, crashing during the last test and missing a day. However, there were promising developments earlier in the preseason, making his form something to watch.
As for Alex Marquez, this season could be a significant moment in his career. Despite showing flashes of brilliance in the premier class, he struggled over a tough stint with his previous factory. So far, the signs are positive, and it would not be surprising to see him achieve more podium finishes with his new factory squad.
Mooney VR46
Constructor: Ducati
Riders: Luca Marini, Marco Bezzecchi
Luca Marini dominated preseason testing in Valencia and Sepang, showcasing the GP22's potential. His approach of building on what he learns and taking gradual steps forward has brought him to the podium fight in MotoGP. Marco Bezzecchi, a premier class podium finisher, aims for more consistency to challenge for podiums. With lessons learned from last season, it's an exciting year for Bezzecchi to see how much further he can improve as a sophomore.
Tech3 GasGas Factory Racing
Constructor: Gas Gas
Riders: Augusto Fernandez, Pol Espargaro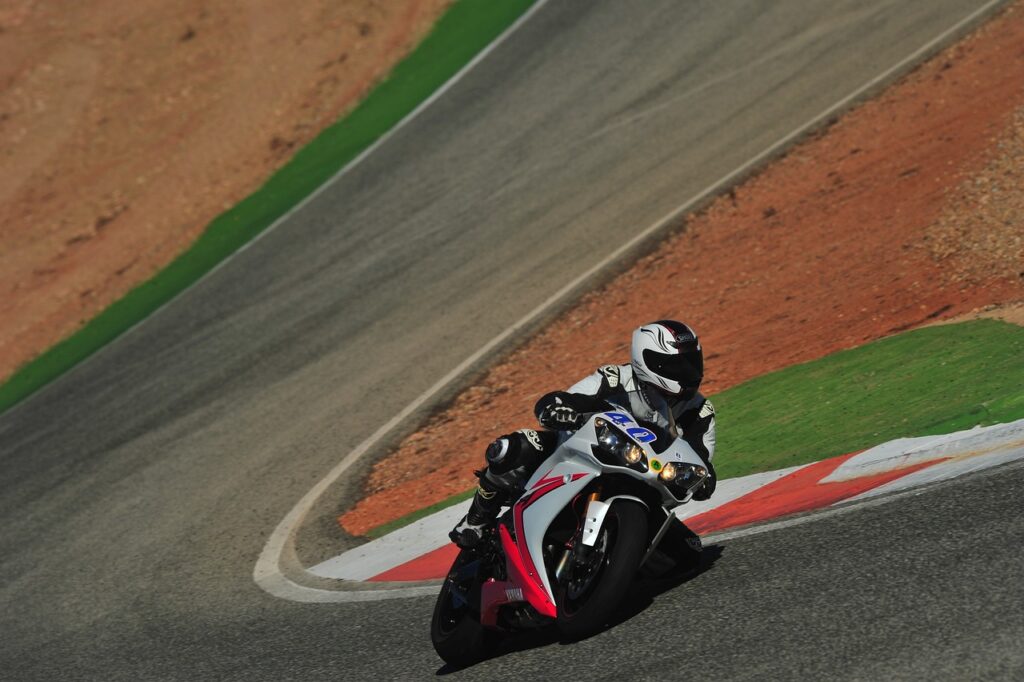 Pol Espargaro's elated celebration on the RC16 at the Valencia test demonstrated his enthusiasm for the bike he's tasted success on and suits him well. Since then, he's had a harder time on the preseason timesheets, and it's unclear what we should expect or the program's plan.
Previously instrumental in KTM's rise to the top, he now aims to deliver good results with GASGAS. Augusto Fernandez, meanwhile, has an impressive resume, rising from European to Moto2 and regaining the top spot last season.
Repsol Honda
Constructor: Honda
Riders: Joan Mir, Marc Marquez
Even with big improvements, Repsol Honda still had a tough time keeping up in the 2022 season. Both Marc Marquez and Joan Mir had a rough go in Portimao and Sepang. Although Marquez isn't the fastest in the tests, he's shown he can make strides come race day. But, the Ducati and Aprilia teams still kept a lead.
Red Bull KTM Factory Racing
Constructor: KTM
Riders: Brad Binder, Jack Miller
KTM, like Honda, has struggled to find consistent pace during pre-season testing with teammates Brad Binder and Jack Miller preparing for their first season together. While Binder made some progress on the final day of testing, concerns remain about his race pace in the Sprint format. Meanwhile, Miller is also facing challenges in adapting to the RC16.
LCR Honda Idemitsu/Castrol
Constructor: Honda
Riders: Takaaki Nakagami, Alex Rins
Alex Rins has been adapting well to the RC213V, showing promising signs for the LCR Honda Castrol team. Despite this, it may be difficult for Rins to match his end-of-season form from Suzuki. While he won the last race of the previous season, he is currently focused on understanding his new machine and helping Honda climb back to the top. On the other hand, Takaaki Nakagami at LCR Honda Idemitsu has been struggling to find form after facing some injury issues and a difficult stint.
Monster Energy Yamaha
Constructor: Yamaha
Riders: Fabio Quartararo, Franco Morbidelli
Last but not least, Fabio Quartararo came into the 2022 season as the defending champion but lost his title to Francesco Bagnaia. Yamaha struggled during testing, but Quartararo and the team made a significant improvement just in time for the season. Despite other manufacturers showing more speed, Quartararo's record, and Yamaha's progress in performance, make them contenders for the season. Quartararo has won the last two races at Portimao and proving their consistency will be crucial.