What you say and do after a motorcycle accident affects your ability to recover compensation from motorists who may have been at fault in causing the crash.
Any seasoned personal injury attorney will tell you how important it is to know what to do when you or a member of your family is injured in a motorcycle crash.
If you believe that motorcycle accidents only happen to other people, consider the fact that at least 82,528 people sustained injuries and another 5,579 lost their lives in motorcycle accidents in 2020.
That is the most currently available data from the federal government.
Protecting your right to recover damages and helping your lawyer build a strong case to avoid financial hardship from being out of work or losing the family breadwinner starts by following a few simple steps after an accident.
Check Yourself For Injuries
Excessive movement can make an injury worse, so check yourself for injuries before moving around too much.
If you are injured, avoid excessive movement and call 911 to report the accident and request assistance. Should you be too injured to make the call, ask someone else to make it for you.
Remain at the Scene of the Accident
All states have laws that require motorists involved in an accident to stop and exchange contact information with each other. If there is damage to property or personal injuries, most states require that you remain at the scene of an accident at least until police arrive.
Watch What You Say About the Accident
Anything that you say to bystanders, other motorists, and anyone else other than the personal injury attorney you retain to represent you may become evidence that can be used to weaken or defeat your claim for compensation. The best rule to follow after a crash is to not say anything that may suggest that you were at fault in causing it to happen.
When talking to the police about the accident it is best to avoid making statements about the cause of the crash or speculating about what may have happened. For instance, if you notice damage to a tire on your motorcycle, do not assume that it caused the crash when it may have happened as a result of it.
It is natural to be dazed and at least a little confused about what happened after colliding with another vehicle. Stick to providing contact information and a description of  how you feel when speaking to police and emergency medical personnel at the scene.
Document the Accident Scene
If you are physically able to do so, gather as much information about the crash as possible before leaving the accident scene. Some things to focus on include the following:
Names and contact information of drivers and passengers of other vehicles involved in the crash.
Names and contact information of bystanders who witnessed the accident.
Use the camera on your cellphone to take pictures of the entire accident scene, including all vehicles, debris and skidmarks on the road, traffic signs and control devices near the accident, and photos of buildings and other things in the general area.
If your injuries prevent you from gathering accident information, ask someone to do it for you.
Get Immediate Treatment for Your Injuries
The fact that you do not have broken bones, lacerations or other outward signs of an injury does not mean that you have not been hurt. Traumatic brain injury, which is a potentially life-threatening injury, is only one type of injury that may not immediately exhibit symptoms.
Let paramedics at the scene evaluate you to determine the presence and extent of injuries suffered in the crash, and let them take you to a hospital for further evaluation and treatment if that's what they suggest.
Follow the instructions given to you by doctors at the hospital regarding continuing medical care.
If you are not taken to an emergency department directly from the accident scene, call your own physician to schedule an examination. It is essential to have the extent of your injuries evaluated and a course of treatment started.
An early and accurate diagnosis also limits the ability of the insurance company for the negligent driver to deny responsibility by claiming the injuries are not related to the accident.
Report the Accident to Your Insurance Company
Your motorcycle insurance policy may provide you with benefits, but you must notify the insurance company of the accident within the time limit stated in the policy. You can avoid coverage problems by contacting your insurer immediately after the accident. Talk to your personal injury attorney who may help you report the accident to your insurance company.
Conclusion
Retaining the services of a personal injury lawyer relieves you of much of the burden of handling your claim for personal injuries or recovering damages for the loss of a loved one killed in a crash. Following the steps presented here can help protect your rights and allow your lawyer to build a strong case against the parties responsible for the accident.
About the Author
Steve Howards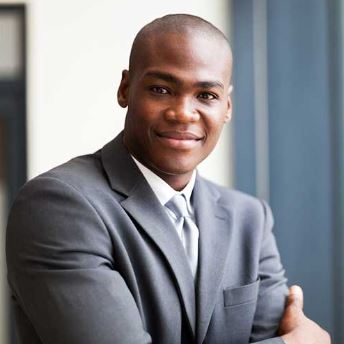 Steve Howards has been writing legal-centric articles for several years now. He started working with the personal injury attorney law firm Herrig & Vogt in 2019 as the Content Marketing Manager, which has allowed him to expand on his writing in personal injury, family law, and much more.