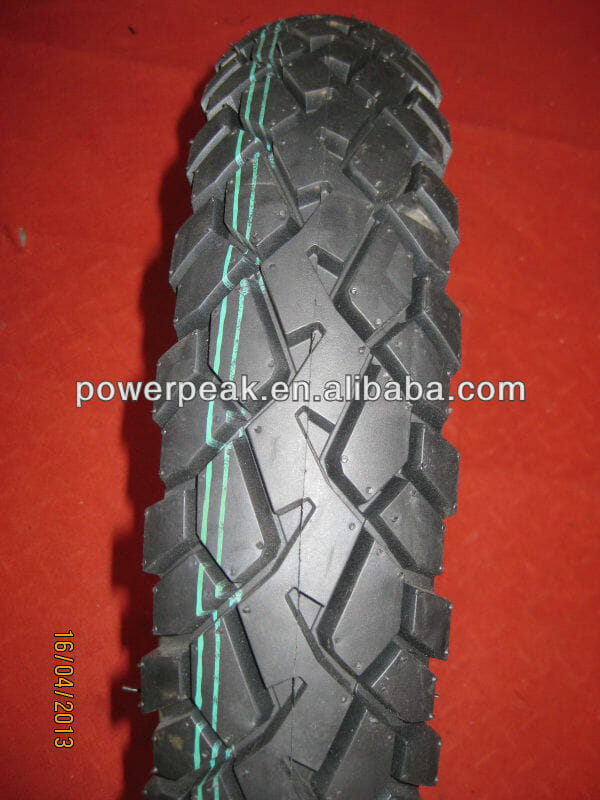 You've probably wondered, "How important is the tread on motorcycle tires?" Here are a few things to consider. While tread depth is important, sipes and wear bar are just as important. Learn about these features and more to choose the right tires for your motorcycle. Read on to discover why they're important. In addition, we'll discuss a couple of tips for buying motorcycle tires. Then, get ready to take on the road!
Tip to get the right motorcycle tires
One of the most important parts of owning a motorcycle is having the right motorcycle tires. If you're just getting started, you can use this guide to help you choose the best tires for your bike. First, you need to understand what size and type of motorcycle tire you need. The right tire size depends on the type of bike and original rim size. If you try to fit a larger tire on a smaller rim, you'll probably mess up your bike's handling and speedometer. You may also have to worry about rubbing your swingarm and chain. To avoid this, you need to know whether a wider or narrower tire will fit on your bike. If you're unsure, you can use the Internet as a resource.
After you've chosen the size of your new motorcycle tires, you should check the manufacturer's specifications to see what size they recommend for your bike. Some owners choose to use the same size tire for the front and rear. This isn't a good idea and may lead to an accident. You don't want to buy too small a tire as this can't handle the weight and maneuverability of the motorcycle. And don't forget to check the radial and bias ply tires for compatibility. It's also a good idea to go with the same make and model for both.
If you notice an unusual pattern of tire wear, consider checking your motorcycle's balance. If the tires are out of balance, this could indicate a more serious problem with the bike. This could be caused by the incorrect wheel balance or improper tire pressure. Wheel balance should be checked regularly by a professional. If the tire has significant wear, you'll need to replace it. This can be a costly process, so make sure you check all aspects before purchasing a new motorcycle tire.
Sipes improve traction
Motorcycle tires have thin slits in their tread that increase traction. Until Michelin introduced X-Sipe Technology (XST), these tires did not use sipes. The XST technique replicates a dry road surface even when the surface is covered with a residual water film. The XST-enhanced Michelin Pilot Road 3 and MICHELIN GP2 tires have sipes that increase traction, even when the surface is covered with a water film.
Motorcycle tires are designed with sipes for two reasons. Sipes increase traction on wet roads by channeling water away from the tread. Tires with sipes are also quieter. When a motorcycle travels on rough roads, its tires have to work harder to keep up. Siping provides micro-flexibility, which makes it more comfortable to ride. It also helps reduce the carcass wear on the tire. This extends tire life by reducing heat generation.
Sipes improve traction on motorcycle tires by cutting slits into the tread surface. When applied properly, these slits will improve traction, especially on wet roads and snow. They can also help control tire heat on hot roads. The process of siping tires is done by placing the tire on a special machine that cuts a 90-degree cut in the tread. This process can be seen in a noticeable difference in vehicle handling.
If you have decided to install sipes on your motorcycle tires, you should do it by a trusted tire shop. Doing it yourself could damage the tread area, canceling the warranty and causing it to wear down quickly. Sipes should be removed by a qualified mechanic unless you are certain that you know what you're doing. If you have the skills and know-how, you can try an at-home tire siping tool.
Tread depth
You can measure the tread depth of motorcycle tires using a 20p piece, a classic UK trick. The outer band of the coin should cover the groove. You can also use one of many inexpensive analogue or digital tread depth measurement tools available online. These work by placing the tool flat against the tyre and measuring the amount of wear it shows in mm. Taking a measurement of the tread depth of your motorcycle tires is a good idea as it will ensure they last longer.
If you notice that your motorcycle tire tread has become too shallow or too thin, it may be time to replace them. Look for signs of dry rot or scalloping. These symptoms often indicate that the tires are too old or that you haven't stored the bike in a covered area. Also, make sure that your motorcycle's tires aren't cracked or faulty, as these are both signs that it's time to get a new set of tires.
You can tell if your motorcycle tires have worn down quickly by looking at them. If the tread is less than 1/32″ or you can see some cord or fabric in the tread, you should replace them. You should also replace your tires if the rims are cracked or bent. If you're unsure, you can consult a local bike shop or mechanic. They can also tell you how to determine the tread depth by looking at your motorcycle's tire's tread pattern.
If your motorcycle's tyres are too shallow, it will fail a MOT immediately. Motorcycle tires must have tread depth over at least 3/4 of the tread pattern to pass the MOT test. Motorcycle tyres should be evenly worn across the surface of the tyre. The wear rate will vary according to your riding style. If you ride fast, your tyres will wear down faster.
Wear bar
Motorcycle tires have a built-in wear bar that indicates when they need replacing. Usually, you'll know when to replace motorcycle tyres once the tread depth reaches 3mm. Riding on overly worn tyres is not safe. Vehicle crashes increase by as much as 26% when tyre tread depth is below 3mm. A wear bar located in the tread groove indicates when it's time for a replacement.
The wear bar is almost invisible on new motorcycle tires, but it starts to show up after several miles. Take a look at the example below. The wear bar is in the long tread section and begins near the axle and runs upwards. By the time it reaches its mid-point, it's visible. If you're riding in a wet climate, you should replace your tires as soon as possible. The wear bar is only 2/3rds of an inch tall, but it's an important indicator.
Oftentimes, it's better to replace your motorcycle tires before the tread reaches the minimum depth recommended by the manufacturer. However, if you're riding on wet pavement, you should replace the tire sooner rather than later. This is because uneven tread wear means the tire needs to be replaced sooner. Wear bars on motorcycle tires are molded into the tread, so if you find a thin section of the tread showing, it's time to replace it.
Using a tire's wear bar is important if you want to get the best performance from it. It can prevent the tires from overheating and causing problems while riding. If you've never seen a tire's wear bar before, it's easy to overlook. Just check the tread depth by following the arrow on the side wall of the tire. It will tell you exactly how much tread depth you need to replace.
Inspecting motorcycle tires
One of the most important safety features of a motorcycle is its tires. Most motorcycle owners don't inspect their tires before they ride, so it's important to do so regularly. You can spot problems such as cracks, bulges, or splits in the tread and sidewalls. A professional mechanic will be able to spot these problems and make any necessary adjustments to your motorcycle tires. You can also save money by negotiating a lower price for your motorcycle if you find that the tires need replacement.
You can tell if your motorcycle tires need to be replaced by looking at the tread wear indicators on the sidewalls. These indicators are often cast between the tread blocks and sit higher than the remaining low point. While they are an excellent way to quickly check your tires, they're not a complete measurement of how much tread is left in the tire. And they don't identify all the problems associated with excessive tread wear. You should also check for uneven wear. If you notice uneven wear in the tire tread, it's time to get it replaced. If you notice the tread is wearing out too quickly, it can affect the handling of your motorcycle and its safety.
The tread is the most critical component of your motorcycle. It determines the quality of ride and the overall performance. Because motorcycle tires are the only point of contact with the road, it is crucial to have the right size, shape, and compound. It is also important to ensure that you maintain your motorcycle tires correctly and replace them when they need to be. This will ensure that you get the most out of your motorcycle. The right tires can improve your safety and help you drive more confidently.