Introduction to Shinko 016 Verge 2x Tires
The Shinko 016 Verge 2x tires are a remarkable innovation in the world of motorcycle tire technology, designed to set new standards in biking experience. The tires, brought by the renowned Shinko Group, who had earlier purchased the motorcycle tire technology and molds from Yokohama, have seen these new additions designed with a dual compound technology. This technology implies that the 016 Verge 2x utilizes a harder compound in the middle of the tire to extend mileage, flanked by a softer compound on the edges to improve traction. These tires, therefore, offer the best of both worlds – longevity and superior traction in corners.
To add to their already impeccable traction, Verge 2x tires have also been equipped with siping. Siping, or addition of sipes, results in better wet grip and even wear, thus not only enhancing traction but also providing stability and strength to the tire. The tires are designed for quick transitions with the best possible grip every biker craves during taking corners.
Notably, the Shinko 016 Verge 2x comes as front and rear tire options, available in various tire sizes to suit a range of bikes. Each tire is constructed using a radial design that incorporates a Aramid belt, which extends from bead to bead. This form of construction contributes to the tire's strength while promoting even heat distribution to prevent tire failure. Interestingly, the Verge 2x is a dual compound tire with each compound serving a specific purpose: the harder central compound delivers improved mileage while the softer compound towards the sides provides increased traction for cornering. As one rides on these tires, they can experience the best tire technology, which was developed and designed in Japan, yet adhering to Korean production and quality control standards.
Thus, whether it's getting on the gas, riding in the rain or just casual biking, the Shinko 016 Verge 2x tires, no doubt, are a good choice for those seeking endurance combined with excellence in performance. No matter the journey, Shinko promises an absolute grip with these tires that triumph over both Bridgestone and Michelin, presenting itself as one of the best tires available in the market today.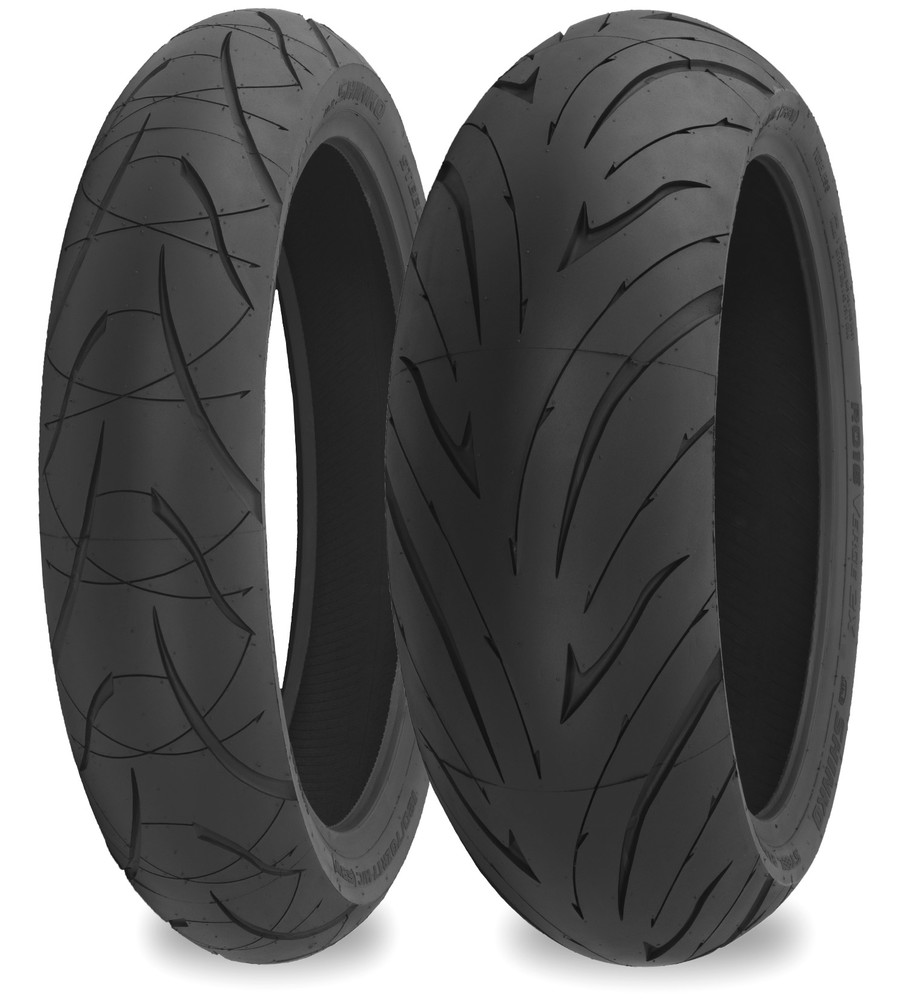 Understanding the Technology: Dual Compound and Radial Features of 016 Verge 2x
Understanding the technology behind the 016 Verge 2x tire requires delving into its innovative features, which together, set this product apart from many others in the market. The implementation techniques of the dual compound and radial features in the new Shinko – from the Shinko brand – elevate the tire's performance to exceptional levels. At its core, dual compound technology is engineered to deliver added stability and strength for endurance, while the radial attributes offer enhanced grip for profoundly precise control.
Emphatically, with this dual compound technology, you'd get the best of both worlds: superlative mileage from the tough, center compound and remarkable grip from the softer compound around the edges. The 016 Verge 2x radial front tire is the result of the Shinko group's relentless endeavor to develop superior motorbike tires. The Shinko tires are made with an advanced tread pattern that includes sipes added for better wet grip, ensuring an optimal balance between performance and longevity. Characteristics that define these bike tire counterparts, such as radial tires like the Pirelli Angel GT tires, noticeably standout in the 016 Verge 2x features, mainly due to Shinko's implementation of cutting-edge technology.
Fundamentally, the radial features, along with the tread, enable javascript in your browser, promoting flawless communication between the bike's rear end and the determinant front tire. This symbiotic relationship allows for an invigorating ride, promising reliable experience with these tires. Please note that if javascript is disabled, make sure to enable JavaScript in your browser before proceeding with the installation as it greatly influences the overall performance of the tires.
Please note that the 016 Verge 2x is a tire from Shinko's new range of radial tires and it holds a significant place in the Shinko tire brand legacy which dates back to 1946 when Shinko first started manufacturing bicycle tires and tubes in Osaka.
The Versatility of the Verge Tire: Sport Tire Functionality and Shinko Verge Range
Unveiling the versatility of the Verge tire, it harmonizes sport tire functionality with a comprehensive Shinko Verge range that surpasses the standards of modern sport bike riders. By harnessing the potentials of the unique JLSB dual compound technology, users are assured of nothing less than the best. The intriguing aspect of this technology is that while it enhances speed potential and grip on smooth terrain, its efficacy isn't diminished under extreme temperature conditions. As a matter of fact, the technology's efficacy could be compared to a thermostat set to 0.5; maintaining a steady, optimal performance.
Since Shinko Group purchased the motorcycle business, it has been a ceaseless voyage of tire development and improvement. Be it for racing, touring or daily commuting, the Shinko 011 verge tires offer flexibility in usage. Apart from manufacturing motorcycle tires, Shinko also produces bicycle tires and tubes in Osaka. The brand boasts of tires that are a good choice for all types of bikes, ergonomic, durable and perform excellently even after they have been mounted for some time. Users who had tried different brands of tires admitted they've never had a problem with Shinko's product.
Feedbacks from the old forum and log entries confirmed that the Shinko front tires lasted impressively long, despite their exposure to different conditions of use.
Here's some key takeaways about Verge tires:
They are designed using advanced JLSB dual compound technology, ensuring optimal performance.
The tires from Shinko are an excellent choice, offering durability with high-speed potential.
The Shinko 011 Verge tires resist wear and tear, even after prolonged use.
Please enable javascript on your browser to allow cookies for a frictionless website experience – apologies if you ever get a 404 error, but it just means that content was brought down or moved due to a forum upgrade, and hence you might not find a post from a prior date. But don't worry, the old forum content has been archived and you can still use it for reference- don't let that make you think that you still can't post your questions or queries. So jump in and get the full Shinko experience!
Shedding Light on Tire Size Considerations with Shinko 016 Verge 2x Dual Compound
It's essential to understand that tire size considerations play a pivotal role when talking about the Shinko 016 Verge 2x Dual Compound. This tire leverages dual compound technology, which ensures balanced durability and traction, thereby becoming a crucial factor in motorcycle security and performance. In simple terms, with dual compound technology, you'll get the optimum balance of high-speed stability and cornering grip that's remarkable. When the tires are mounted, the varying thickness of the rubber layer ensures reliable grip, making the Shinko 016 Verge 2x a good choice for those demanding more on the road.
This tire is a prime example of what Shinko produces, consistently merging technology and quality into their products.
However, while purchasing, it is crucial to consider couple of considerations, ensuring you don't get a 404 error in your tire selection. Firstly, remember that these tires might not last as long as their single compound counterparts due to their softer and grip-focused edges. Riding style, road conditions, and the motorcycle's weight all influence how quickly the tire surfaces wear. Secondly, depending on the browser you're using to access the online purchase platform, you must allow cookies to enhance the user experience and security. Lastly, be sure to stay updated with the latest information by reading posts from prior buyers or even reaching out to the manufacturer directly whenever necessary. Please enable JavaScript in your settings for better website functionality and a seamless buying experience.
Final Assessment and Verdict: Are the 2x Tires Worth It?
Final Assessment and Verdict: Are the 2x Tires Worth It?:-In assessing the true value and worthiness of the 2x tires, it's critical to consider the technology incorporated into their design. With cutting-edge technology, these tires are engineered for superior performance, ensuring you'll get the best possible driving experience. The process of getting these tires mounted onto your vehicle is straightforward and simple. It's evident that high-quality materials and innovative design techniques have been used to ensure a good grip, handling, and overall safety.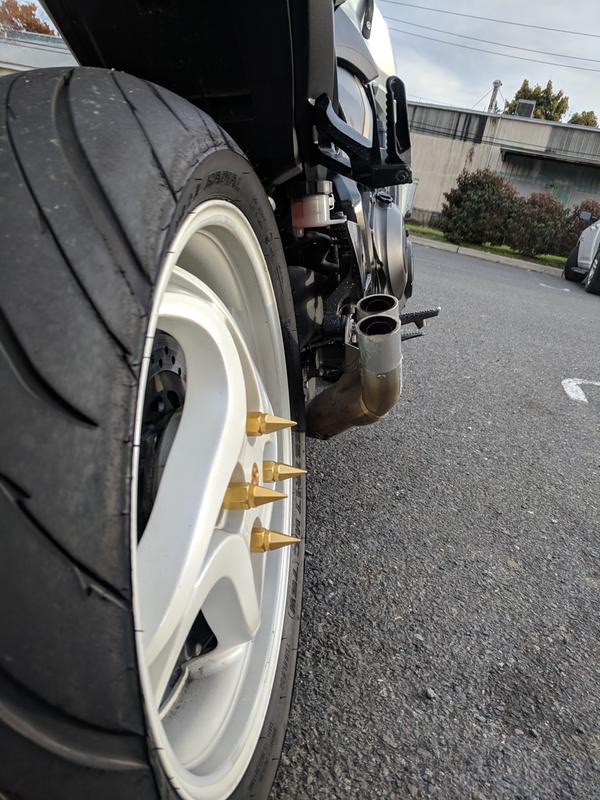 However, it's also important to note that these tires are a good choice for some drivers, while they may not necessarily meet the needs of others.
Factors such as driving conditions, vehicle type, and usage frequency should be taken into account during the decision-making process.
Additionally, ensure your browser allows cookies, as this can greatly enhance your online shopping experience for these tires. However, should you ever encounter a 404 error while trying to access the web page, don't be discouraged; it's usually a temporary issue that can be fixed by refreshing the page.
Superior performance technology
Easy tire mounting
Good grip and handling
Consider driving conditions and vehicle type* Ensure your browser allows cookies for an optimal shopping experience.
In conclusion, while the 2x tires bring with them a host of advantages, they might not be the universal solution for everyone. It e
Conclusion
In conclusion, the Shinko 016 Verge 2X motorbike tire emerges as a formidable choice for riders seeking a high-performance tire that excels in both wet and dry conditions. Crafted with precision and advanced technology, the Verge 2X showcases impressive grip, stability, and responsive handling, making it a versatile option for various riding styles.
The tire's dual-compound construction, with a firmer center and softer sides, contributes to enhanced longevity and cornering performance.
Shinko's commitment to providing a tire that caters to the demands of sportbike enthusiasts is evident in the Verge 2X's aggressive tread pattern, which optimizes traction and control on the road.
FAQ's:
Q1. What is the Shinko 016 Verge 2x review?
A1. The Shinko 016 Verge 2x review is a review of the Shinko 016 Verge 2x tire technology, which is designed to provide you with the best performance and handling.
Q2. What are the benefits of the Shinko 016 Verge 2x tire technology?
A2. The Shinko 016 Verge 2x tire technology provides improved grip, handling, and performance, as well as increased durability and longevity.
Q3. What should I do if I get a 404 error when trying to access the Shinko 016 Verge 2x review?
A3. If you get a 404 error when trying to access the Shinko 016 Verge 2x review, please contact customer service for assistance.
Q4. What is the difference between the Shinko 016 Verge 2x and other tires?
A4. The Shinko 016 Verge 2x tire technology provides improved grip, handling, and performance, as well as increased durability and longevity compared to other tires.