Welcome back everyone, today we are going to be putting the Pirelli Scorpion XC Mid Soft terrain tire up against the community and judging it based on its performance and durability amid soft terrain conditions this will all be based on comments from other riders who are actually using this tire on their bikes. 
Is Pirelli Scorpion XC Mid Soft better out of all enduro cross tires?
Now in this category, there are a number of different tires to choose from such as the Dunlop at 81 the Michelin star cross 5 in the Shinko 525 Cheater and in today's review, we are going to explain why or why not you may want to choose the Pirelli Scorpion XC Mid Soft terrain the next time you purchase an enduro cross tire.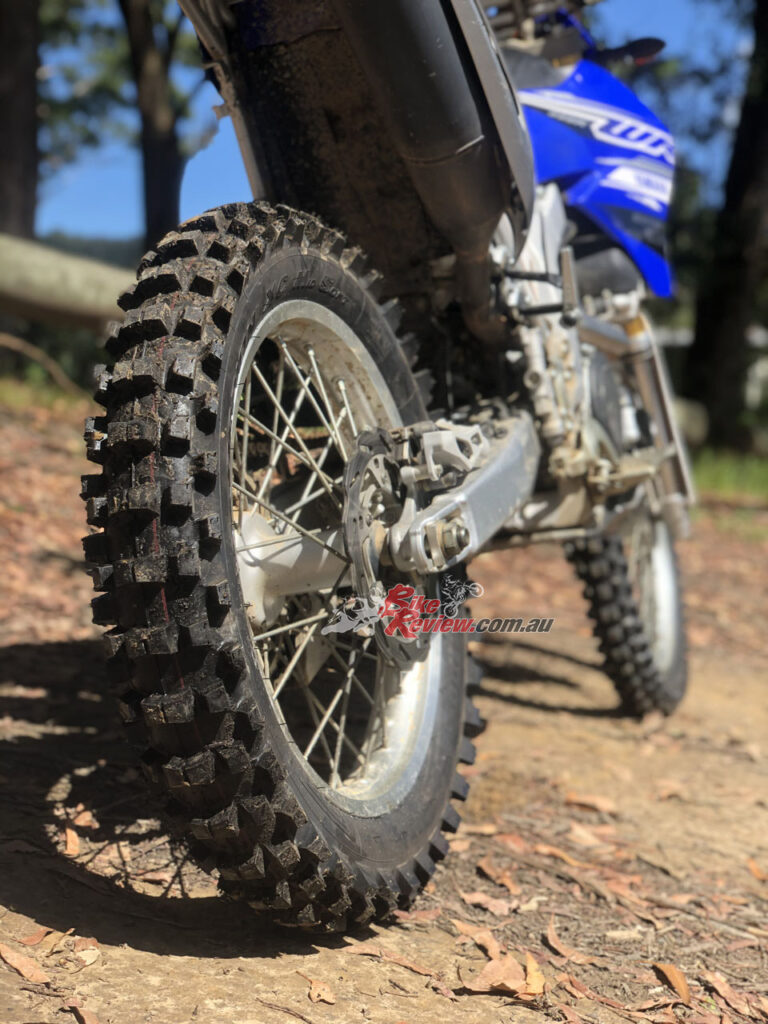 The Pirelli Scorpion XC Mid Soft tire is specifically designed for enduro motorcycles on cross-country courses with jumps mud and extreme vegetation the v-shaped knob layout maximizes traction in those mid to soft terrain conditions the tire compound is derived from the popular mx32 lineup which provides mechanical resistance to cuts tears and rips and it also allows for constant performance throughout the entire life cycle here is a graphic on screen here breaking down pirelli's tires and where they range given the conditions as you can see on the bottom and the left half of the screen the xc mid to soft is rated right for the upper half of those soft conditions the whole way through the mid-soft portion of the graph and even just up to the mid-hard portion of terrain grab your phone head to pure motor with me right now and we're gonna go and see what other riders are saying about this tire. 
Once you have landed over on pure motor you're going to want to type in Pirelli Scorpion XC Mid Soft and the tire will pop right up right away for you to click on the first one and scroll down we're looking at the rear tire today and check out the content section to see what everyone has to say so now the first article we stumble upon here is someone who shared an article mentioning why he's a big fan of the Pirelli Scorpion XC Mid Soft tire basically in the article he dives into mentioning that he loves it because of how well it held up in the soft and loam exactly. 
Does Pirelli Scorpion XC Mid Soft lack hard pack sections?
What it's marketed as he did note that it did lack a little bit in the hard pack sections of terrain as well but if you go over to another article that was shared dirt action mentions in their posting that they were really surprised at how well it held up in the hard pack compared to also how well it held up and aced any conditions with a little bit of give the last piece of content shared here is a forum posting where somebody mentioned something about the design of the tire not about its traction or wear they noted that it's a very tall tire when they compared it to some others so just something to keep in the back of your mind now check out this graphic beside me on screen here with the traction and handling rating at a 4.8 out of five so these are based off of reviews of hundreds of riders so there's no kidding when people say that this thing really does hook up in the soft conditions however the tread life does lack a little bit with a 4.3 out of 5 score bringing it to an overall score of 4.6 out of 5.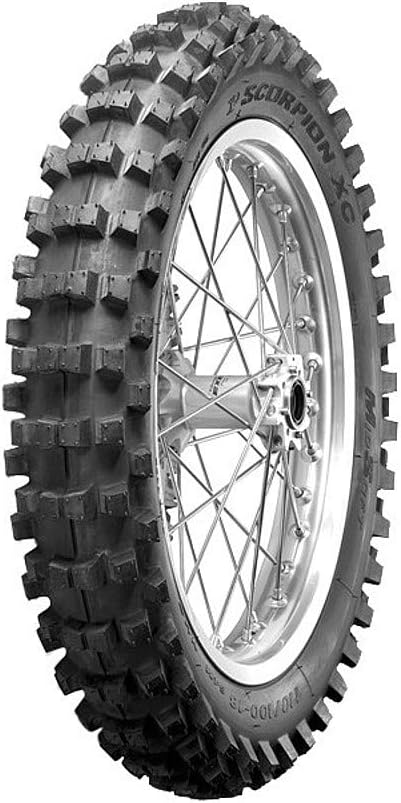 Now after reviewing all this content shared by actual users of the Pirelli Scorpion XC Mid Soft terrain tire we over at Puremoto are going to rate this one as a buy we believe that the thing really carrying this tire is how well it truly hooks up in the conditions it's targeted for giving the rider exactly what they're shopping for when they make this purchasing decision now it's time to turn the spotlight back over to you guys and if you're an actual user of the Pirelli scorpion xc mid-soft terrain tire whether you're a beginner a rookie a vet rider an a-class rider or former enduro cross champion.