Well, Michelin tires have just released their new road tire bicycle range and they're called Power Cup and that lane comes from their motorbike tire range and they're claiming that their tire is the fastest tire comparing some top-end market tires like victoria schwalbe continental and victoria and they're going to grab some information so let's roll the intro and let's have a bit of a deep dive into these figures what I think about it and is this really the new standard in road bicycle tires now. 

Are Michelin Power Cup tires the fastest?
These Michelin tires they're claiming that the fastest tires and they did this test and they're saying that there's around about 12.8 watts that are lost when you're using the Michelin tires while some of the other tires were up around about 16 watts so on the face of it it looks like these tie the fastest but what we need to take into consideration is how that test was done now they're claiming the weight was 50 kilos that they applied onto the weight of the tyre and they're also saying that the pressure was 6.5 bar so in those parameters with that wheel drum which which they don't show any pictures of the wheel drum so we can't really see I don't know if it's a smooth surface a rough surface or it's a checkered pattern surface I'm not sure they're saying in those particular criteria this appeared to be the fastest tire now they also compared grip and the grip was fairly consistent with the other brands and they're using a protection system called the aramid protection and they're saying that that is it's not the best but it's comparable to the other brand so they're saying that yeah we're giving a similar tyre protection and we're giving a similar tyre grip and the tyre is faster than the other brand so that's the overall claim that they're saying from Michelin with their Power Cup tires. 
Now my question to all this is yes there's probably some standard test done but is that really reflective of what is really the fastest tires now the first thing we need to consider and this has been proven this was proven years ago when zip basically realized that when you run at lower pressures especially on rough surfaces the bicycle's faster and a a guy who the guy who found this out now works for silker so you can go and check out silker and he talks a lot about tires and so we know that the surface plays a massive impact on what's the fastest tyre so let's be real if we're running over a rough surface if the tires got more volume and it's running at a lower pressure then it's going to be faster at a tire that's skinnier with a higher pressure and of course those parameters of those different tires and the material they've used to make those tires in those realms are going to have some small difference but generally the surface has a massive effect on the rolling resistance so this makes me question what if it wasn't 6.55 what if it was 6 bar what if it was 7 bar what if we had a 80 kilo rider or not a 50 kilo right would that change the results of the test and potentially the answer to that is yes. 
So I think that when we look at these type of tests I would like to see them done on more in a more realistic way on done on different types of services and also done with different weights and different pressures so then we can get a more rounded view of how these tires are going to perform and what might be a faster tire for a lot of rider may actually be a different or it might be a different type of tire that's faster for someone who's 80 kilos now the tires come in three different types of tires these new mitral and Power Cups and they come in for your normal clincher tyre then there's your tubeless tire and then there's just tubular and what's kind of a bit strange is the tubular tyre has a a higher thread per inch it's 160 walls the other two tires are 120 I'm not too sure why that is it might be something to do with maintaining the strength in the material because it's not fully it's not fully enclosed you have to put some type of material into the sidewalls especially for the tubeless to stop that tyre stretching in any way because I've talked about this before you can't just rely on the hook to hold it on the rim you need to stop the tire especially the side falls from expanding so the actual clincher part of the tire doesn't roll off because there is no tube inside applying a physical membrane pressure to those hooks. 
What materials have been used in the Michelin Power Cup tire?
So the design of a tubulist making a tubeless tyre is slightly different to a clincher the manufacturers need to consider that the side walls and the materials in the tyre they need to be made so that tyre cannot stretch because that's what holds it on the rim it's not just the hooks and that might be to do with why the the threads per inch are lower on the clincher and and tubeless tire compared to the tubular type they're just talking about puncture protection the technology that Michelin are using is called the aramid technology and that is pretty similar to what the other products are doing it's a piece of material they put in to the part where the the main grip or piece of tyre interfaces with the ground and it prevents any sharp object coming into the tyre now of course if you're running tubeless you've also got that secondary mechanism where if it's a puncture and the punch actually does happen that will go in and seal the hole and then coagulate and stop the air releasing from the tyre so they're offering this technology in the tyre and they're also offering extremely good grip and the coefficient of grip with the material they're using it's in contact with the road and they're also offering or saying that their tire is faster than the other leading brands on the market.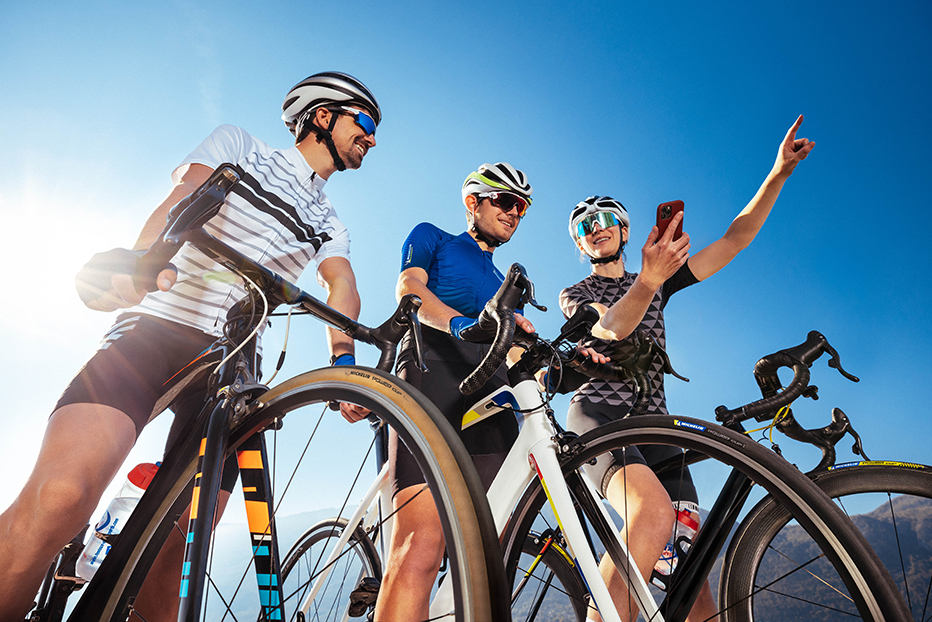 What is the conclusion on the Michelin Power Cup tire?
In conclusion, I'm a little bit skeptical of some of these tests because they don't give you any of the reference data that actually they give you these graphs but you don't know how they've got the figures in these graphs and the tests were only done at one set points they may have done at 20 set points but they picked the best one to make their product look the best I don't know but it does beg the question what if the pressure was changed what if the weight of the rider was changed what if the surface on the drum was changed would you get a different result and I would probably argue yes you would that would be my conclusion. 
I would like to see the companies do a bigger range of products well I suppose they don't want to because then one of the other brands may look faster at a certain pressure because we're not 50 kilos and we don't all run our tires at 6.5 bar so that's my point if we were buying if I was a guy and I'm 80 kilos the continental tire might be the fastest tire you know at 25 mils with my weight on that bike on a smoother surface and then you might go oh the swarby is actually performed better at 100 kilos on a rougher surface which I normally ride on at a lower pressure with a 30mm tire because it may vary with the size it may vary with the surface it may vary with the weight of the person and it would be nice that we could buy our tires that relate specifically to our riding and not to some pro that weighs 50 kilos and runs his ties at 6 5 bar.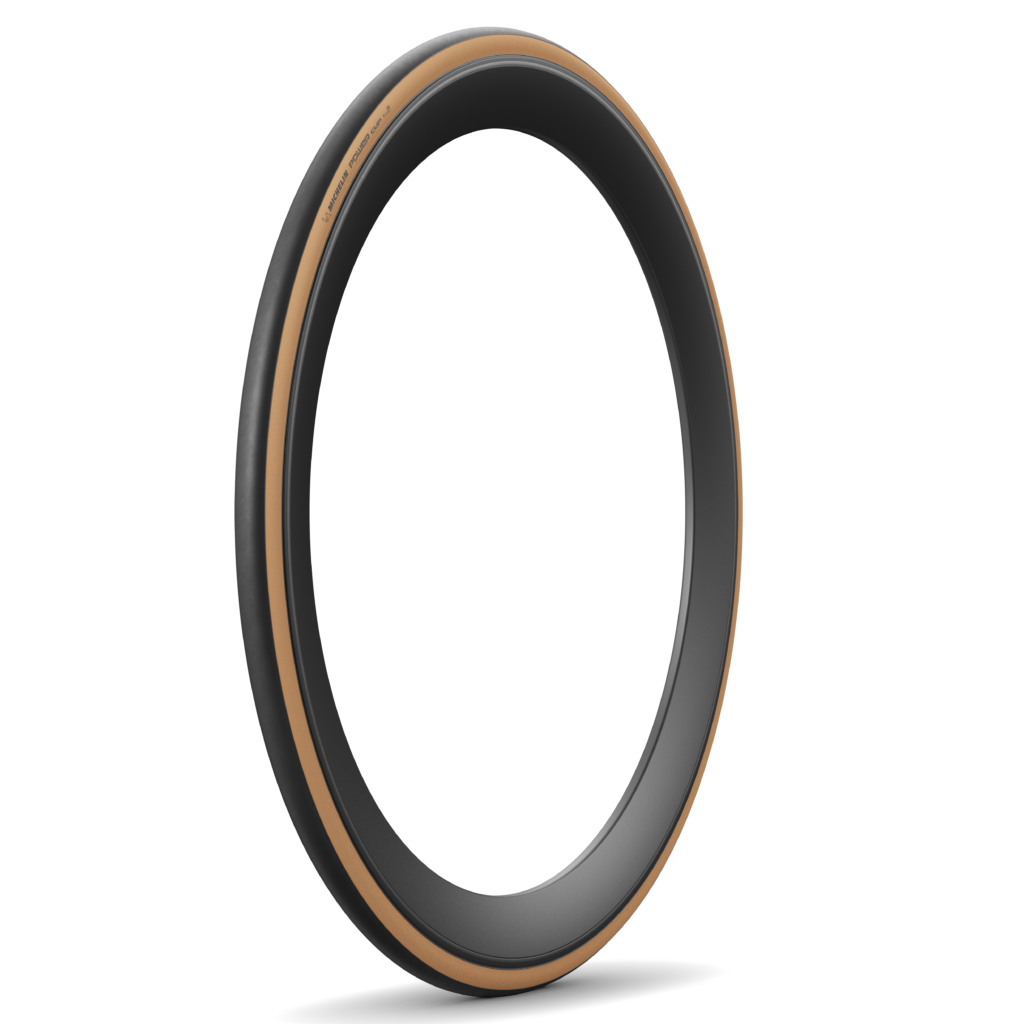 Well anyway guys at the end of the day whether you buy any of these tires schwalbe continental pirelli is another big one which they didn't test and victoria and I run villaflex I don't think it's really going to make a lot of difference to how fast you go and I think a lot of this this marketing I put out there is the differences are so small that in the real world they're really immeasurable all cl or can be I'm just trying to think of the word the word is ignored because the variance of those insignificant variations over a whole race or riding on your bike really doesn't have much of an impact on whether you're going to go faster or not but anyway guys that's where I'm going to leave it leave your comments down below what time do you use and what's your favorite tyre and a lot of the times your favorite tie is not because it's the fastest because you just find it fits better on your rims or you get less punctures or something like that and you've just has less trouble with them but it's a good point.