Introduction: Discussing the Metzeler Roadtec 01 HWM
When it comes to motorcycle tires, enthusiasts have a plethora of choices. Today, our focus will be on one particular tire that has garnered attention over the years: the Metzeler Roadtec 01 HWM.
If you've been considering this tire for your motorcycle, then you're in for a detailed discussion.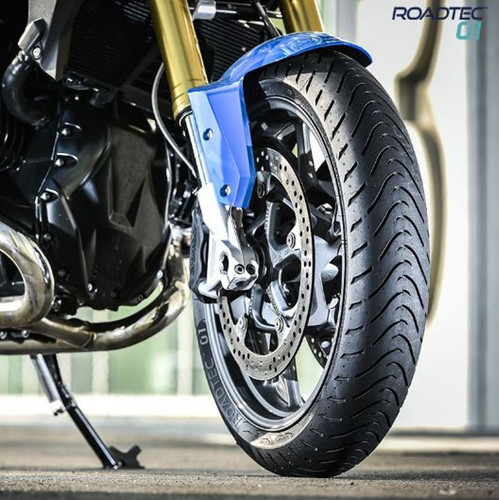 My Personal Experience with the Metzeler Roadtec 01 HWM
The reason we're diving deep into the world of Metzeler's Roadtec 01 HWM today is a personal one. It's time for me to replace my tire, and I believe this discussion might be insightful for those contemplating their next purchase. While some of you might already be familiar with my tire journey, others might be hearing this for the first time.
From First Fit to First Trip
I had the Metzeler Roadtec 01 HWM fitted to my bike back in 2018, around May or June. Prior to this, I hadn't had the opportunity to try the Roadtec series, though its reputation certainly preceded it. It's worth noting that it was even crowned the "Touring Tire of the Year" multiple times. With such accolades, I was eager to see how they would perform, especially on my trusted GS. And what better way to test new tires than a road trip? I embarked on a journey to Scotland, particularly the Western Isles. If you're curious about this adventure, I've documented it extensively, and I invite you to check it out. There will be a card on the screen directing you to that exciting chapter of my riding story.
Why Choose the Metzeler Roadtec 01 HWM?
While my journey with the Metzeler Roadtec 01 HWM started in 2018, the tire's legacy goes back much further. Its design, performance, and accolades speak for themselves. But beyond awards and recognition, it's the real-world experience that counts. Whether you're navigating city streets or embarking on long countryside rides, the Metzeler Roadtec 01 HWM promises a blend of reliability and performance.
My Mileage Experience with the Tires
From scenic routes to my daily commutes, the tires I chose for my motorcycle have played an integral role. I embarked on a significant journey and clocked a couple of thousand miles initially, with 1,500 to 1,600 miles being from one memorable trip. The miles added up when I went on a grand tour of Norway, venturing all the way up to the Arctic Circle on this very set of tires.
After another 3,000 miles from that expedition and consistent use ever since, I've totaled around 8,500 miles on these tires. The remarkable part? They still look in excellent condition, showcasing minimal wear and retaining a generous amount of tread. The front tire remains impeccable. However, the rear one does need a swap, not because it's worn out, but because it's begun to square off slightly, altering the handling minutely.
Heading for a Tire Change
Given the slight change in the rear tire's profile, I decided it was time to visit my friend Nigel at Motor Toon in Session. The day was beautiful, the sun shining bright, but the thermometer read a chilly 1°. Despite the ice warnings and the biting cold, which always seems to coincide with bike maintenance, I was determined to get a fresh Metrotech tire fitted on my motorcycle. Thankfully, my GS came equipped with the latest tech, boasting heated grips and a heated seat.
Additionally, my Oxford layers kept me warm, ensuring a comfortable ride, even if I occasionally found myself behind a white van or two during the journey.
At Nigel's: A Look at the Tires
Upon reaching Nigel's, I took a moment to compare the profile of the old tire to the new one. For those unfamiliar, the profile can tell you a lot about a tire's wear. Although it might be challenging to discern from a casual glance, when you place a straight edge against the tire, you can see how the old one has flattened slightly over time. In contrast, the new tire maintained a perfect round shape. Eager to experience the difference, I proceeded to have the new tire fitted. It was a smooth process, and soon enough, I had a brand new tire gracing the back of my GS, ready to accompany me on many more adventures.
First Impressions with the New Roat x01 Tire
Mounting the Roat x01 on my favorite motorcycle felt like a refreshing upgrade. As with any brand-new tire, caution is key during the initial miles. Fresh out of the shop, these tires can be a tad slippery for the initial 20 to 30 miles. To add to the caution, the weather wasn't in my favor. The cold temperatures lingered, and patches of ice still threatened parts of the road. It's certainly a combination that would make anyone apprehensive, especially when navigating sharp turns. Yet, with this new tire on, even taking corners wide felt reassuring.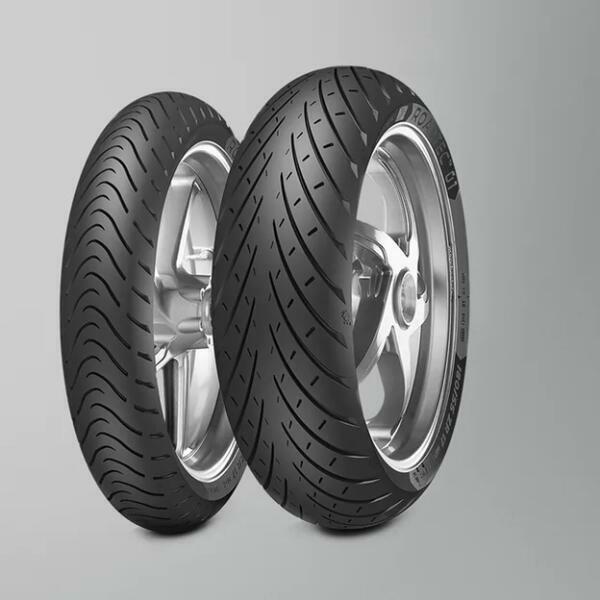 Warming Up to the New Tire Experience
As time ticked away while my tire was being fitted, the surroundings seemed to favor my ride. The temperature rose slightly, marking 4.5 degrees, a decent increase from the initial chill. Thanks to the sun's relentless rays, I was hopeful that the menacing ice patches would melt away. Just circling around a nearby roundabout, the difference with the new tire was palpable. The handling felt smoother, more precise. It's quite an experience how a simple tire change, especially in this case just the rear, can revitalize a bike, making it feel brand new all over again.
Final Thoughts on the Roat x01
And there you have it, my brief journey with the new Roat x01. I've received numerous queries about my experiences with these tires, and I must emphasize their stellar performance. They have been absolutely amazing, rejuvenating my rides and injecting a renewed sense of confidence on the road. Whether you're navigating tight corners or cruising down a straight path, the Roat x01 promises a ride that you'll cherish.
The Unparalleled Mileage of the Rotex
The longevity of motorcycle tires is often a vital criterion for many riders. To my astonishment, the Rotex tire has surpassed all my expectations. Racking up a staggering 8,500 miles on the original rear tire, it has proved its worth. This figure isn't just a random number; it represents a significant benchmark. To provide some context, this distance outstrips the longevity of any other tire I've had the pleasure of fitting on my GS by a considerable margin.
Comparing with Other Bikes and Tires
Drawing from my own experience, the average lifespan for a tire on the GS ranges between five to six thousand miles. This figure might seem commendable until you realize the sheer resilience of the Rotex. When I pivot to my other bikes, such as the Panigale or the Street Triple, the mileage drops even further, averaging around three thousand miles. Given this comparative backdrop, the Rotex's 8,500 miles appear even more monumental.
MCN's Recognition and the Rotex's Eminent Quality
Such impressive durability doesn't go unnoticed. The Rotex's stellar performance earned it the prestigious MCN award, and rightly so. Awards like these aren't just handed out; they're earned through consistent quality and unmatched performance. It's evident that the Rotex is not just a tire; it's a statement of quality, endurance, and reliability.
Conclusion
Motorcycle enthusiasts often find themselves at crossroads when selecting the right tire. Choices abound, but few stand out like the Roadtec Zero Ones. Their extraordinary endurance, combined with an award-winning performance, makes them a top recommendation. If you're deliberating over your next tire choice for your touring bike, the answer seems clear. The Roadtec Zero Ones aren't just tires; they're a testament to impeccable engineering and a promise of unmatched durability. Try them out and experience the difference firsthand.