An Exploration into Off-road Riding
Welcome back to another adventure-packed session. Today, I've decided to venture a little off the beaten path, quite literally. Ever since equipping my Gras with the Kenda Dual Sport tires, I've been intrigued to see how they fare off-road. It's a question I've been posed with frequently, so what better way to answer than with a hands-on demonstration?
The Quest for Versatility: Street vs. Off-road
We riders are well aware of the thrill that comes from exploring terrains of various natures. The challenge, however, lies in finding a tire that can seamlessly transition from the smoothness of streets to the unpredictability of off-road tracks. My experiences with the Kenda Dual Sport tires have been largely positive. On streets, their performance is noteworthy – offering impressive traction without any hitches.
While they may not entirely embody the dual-sport spirit, they do strike a harmonious balance, making them ideal for riders who crave versatility. Now, let's transition to my favorite off-road spot and see how these tires hold their ground.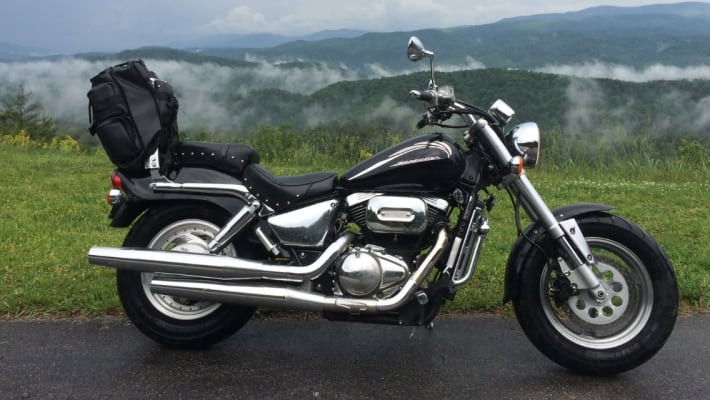 Putting Kenda Dual Sport Tires to the Test
As we delve deeper into our off-road escapade, the question remains: how do the Kenda Dual Sport tires manage in these conditions? Let's scale this challenging hill to find out. And the result? Absolutely effortless! Their grip and stability even prompted me to attempt a small jump. Their performance was commendable to say the least. Regardless of what naysayers might argue, I stand by my positive endorsement of these tires. However, while the tires were stellar, the suspension left some room for improvement. The sight of the interstate in the distance was a reminder of the versatility these tires offer, allowing riders to transition between different terrains smoothly.
The Aftermath of Nature's Fury
While the tires stood their ground, I observed a significant change in the terrain. The recent rainfall had caused considerable washout, and its aftermath was evident now that the ground had dried. This not only added an extra layer of challenge but also served as a testament to the resilience and adaptability of the Kenda Dual Sport tires.
Exploring the Off-road Capabilities of Tires
During my recent off-road adventures, I couldn't help but notice the lasting imprints I left on the trail – rather prominent ruts to be precise. While navigating such terrains, one always encounters unforeseen challenges. For me, it was the daunting roots. These unexpected obstacles can be treacherous, possessing the potential to yank your front forks out if you're not cautious. However, with the right set of tires, such challenges become manageable. This brings me to my experiences with the Kenda Dual Sport tires and their performance, especially on the uphill.
Descending Downhill: A True Test for Tires
While uphill challenges are taxing, descending downhill, especially on a loose terrain, is where a tire truly proves its mettle. The unpredictability of the path, combined with the shifting weight of the bike, demands exceptional grip and control from the tires. During my descent, the path was as loose as one could imagine, truly testing the tires. Transitioning onto a gravel road, the traction was understandably reduced. It's a common occurrence, irrespective of the tire type – be it exclusively dirt tires or others.
Yet, for the Honda Grom, the Kenda Dual Sports were a match made in heaven.
Value for Money and Longevity
Having given the tires a thorough testing, I can confidently say that the Kenda Dual Sports are hard to rival, especially considering their price point. At approximately $50 per tire, the investment totals to a mere hundred bucks. Despite this economical price, their performance doesn't falter. After clocking in over 1600 miles on them, they've consistently showcased their prowess and durability.
Transitioning Across Terrains
The seamless transition these tires offer, from asphalt to gravel, and then onto dirt, is truly commendable. This adaptability is crucial for riders who love exploring varied terrains without constantly fretting over their tire's capability.
My recent encounter with a path strewn with loose branches further solidified my trust in these tires. The way they handled the challenge was nothing short of impressive.
Pushing the Limits with Kenda Dual Sport Tires
On countless occasions, I've rigorously tested the Kenda Dual Sport tires. As with any tire, they occasionally feel a tad unstable on certain terrains. Nevertheless, their adaptability is remarkable. From dirt tracks to gravel, and then seamlessly transitioning to asphalt – these tires never cease to amaze. Their versatility is, undoubtedly, their strongest suit. One of the most exhilarating aspects of having dual-sports on the Honda Grom is the boundless freedom it grants for off-road adventures. Be it scaling hilly terrains or navigating through challenging patches, these tires have consistently delivered.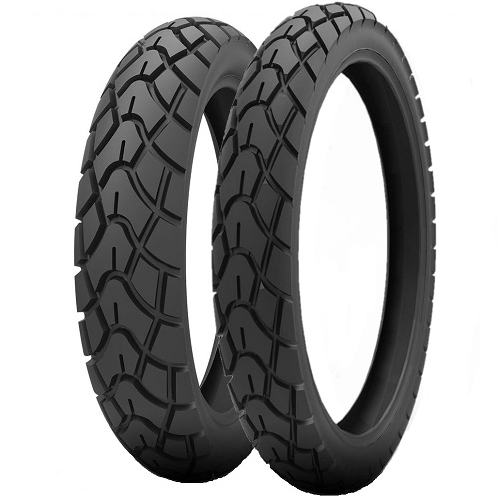 Adventures and Unexpected Challenges
Despite the tires' commendable performance, it's always crucial to remain vigilant during rides. On one of my recent escapades, as I joyfully whipped my bike around, I half-expected to accidentally discover an illicit meth lab. The terrain was rough, and the uncertainty added an extra layer of thrill. However, it was just a plateau, dispelling my imaginative musings. The terrain's unpredictability encouraged me to test out a wheelie on the dirt. Although the Grom, with its Kenda tires, doesn't achieve the same lift as a typical dirt bike, the experience was still exhilarating.
The Grom's Exhaust: A Minor Setback
While the Kenda Dual Sport tires have been a constant delight, I did encounter a hiccup with the Honda Grom's design. Specifically, its exhaust, positioned perilously close to the ground, offers limited clearance. On my recent off-road venture, a protruding sidewall caught the exhaust, dislodging a screw in the process. This incident marked the second time such an event has occurred. The proximity of the Grom's melon exhaust to the ground poses a potential risk during rough rides, a design flaw that can't be ignored.
Conclusion: My Verdict on the Kenda Dual Sport Tires
Throughout my numerous adventures, the Kenda Dual Sport tires have proven their worth time and again. Their adaptability across varied terrains stands as a testament to their quality and design. While the occasional instability is unavoidable, the tires' overall performance overshadows these minor setbacks. However, when using them on the Honda Grom, riders must be cautious of the bike's low-hanging exhaust, as it can become a hindrance in rough terrains. Nevertheless, if you seek a reliable and durable tire that offers a balanced performance on both streets and off-roads, the Kenda Dual Sport tires come highly recommended.