Unraveling the Hype: Dunlop Trail Max Mission
With a growing buzz around the Dunlop Trail Max Mission, many motorcycle enthusiasts are left pondering the authenticity of its acclaim. Why are so many riders opting for this specific tire? To cut through the noise and form an unbiased opinion, I decided to invest in a set of these tires.
After purchasing them from the dealership and journeying for several thousand miles — from training sessions to navigating twisty mountainous back roads and embarking on highway tours — I've garnered a more comprehensive understanding of their performance.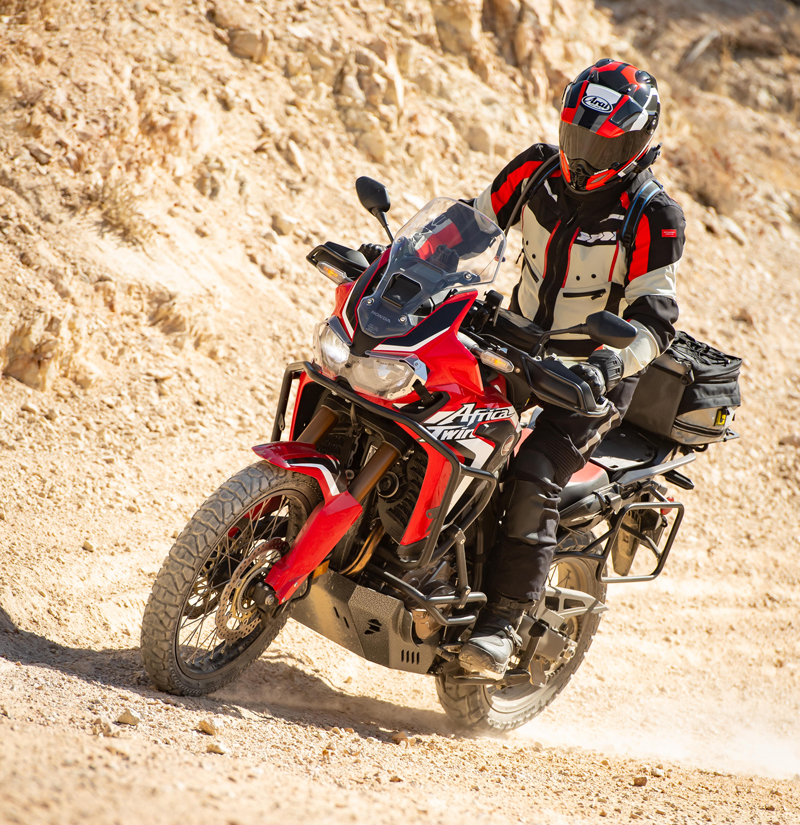 Initial Impressions and Weight Considerations
Upon my initial encounter with the Dunlop Trail Max Mission, a couple of distinct features stood out. These tires are notably heavy. Their heft is complemented by an exceptionally stiff sidewall. However, these characteristics shouldn't be hastily labeled as drawbacks. In fact, the weight and stiffness are on par with other reputable tires in the market, such as the Moto ZS, Mitas E07 Plus, and the Hydenell K60 — all of which some riders have occasionally found challenging to mount due to their robust structure.
Installation and Practical Benefits
When I acquired these tires from the dealership, I chose to install them right there in the parking area. Equipped with the spoons I usually carry for on-the-go trail repairs, my trusty air pump, and a dash of WD-40 to aid in seating the rim, I managed to successfully mount them. The tire's stiff sidewall, which could be misconstrued as a challenge, revealed itself as a genuine advantage during this process.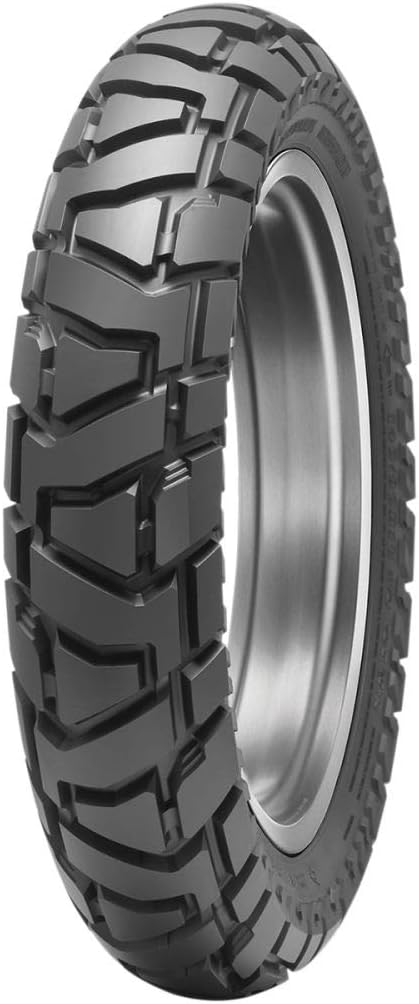 Off-Road Performance and Rim Protection
When the journey shifts off-road, particularly on terrains with hard rock edges, the tire's construction truly shines. The robust nature of the Dunlop tire significantly reduces the chances of rim damage upon harsh impacts. Though the tire's solidity might slightly compromise on performance attributes like unsprung weight, braking efficiency, and acceleration momentum, its utility for an adventurous off-road tour on a hefty bike cannot be discounted. The decisions made by Dunlop in this tire's construction, especially for rugged terrains, seem to be well-calculated and advantageous for heavy touring bikes.
Stability and Track Precision
During a recent ride up to Mount St. Helens, I was thoroughly impressed by the tire's unwavering stability. The serpentine roads, filled with sharp twists and turns, presented an ideal testing ground, and the tire did not disappoint. Its performance exuded an assurance that most riders yearn for in such challenging terrains. Furthermore, a particular incident that highlighted its precision was while crossing a prolonged metal-grated bridge. The tire's tracking was impeccable. Unlike the usual 'knobby wobble' that many tires exhibit, this one maintained a straight trajectory, surpassing even some of the street-specific tires I've experienced in the past.
Wear Patterns and Longevity
As with any tire subjected to rigorous use, signs of wear become evident over time. With the Dunlop, I've begun to notice slight unevenness in the tread pattern, reminiscent of the "shark finning" or high-low pattern often seen on well-used knobby tires.
However, these wear signs are relatively minor and barely noticeable, especially given the tire's extensive use and the degree to which I've pushed both the bike and the tire during my rides.
Authenticity of Review and Tire Longevity
My experience with the Dunlop Trail Max Mission has genuinely left a remarkable impression regarding its resilience and wear resistance. It's essential to clarify that this article is not sponsored. Dunlop didn't provide me with a complimentary set, nor did the dealership offer any discounts. I paid the full price for these tires and even installed them myself. I took this approach to ensure that my review remains unbiased, authentic, and free from external influences. Dunlop has, in my opinion, achieved an admirable feat with this tire. Adventure riders seek longevity in tires – they need to sustain extended tours and should perform optimally in corners.
Additionally, a good tire should also handle the typical terrains that most adventure bikes encounter, including hard-packed gravel roads, dirt paths, double tracks, and single vehicle-width routes. The Dunlop Trail Max Mission ticks all these boxes impressively.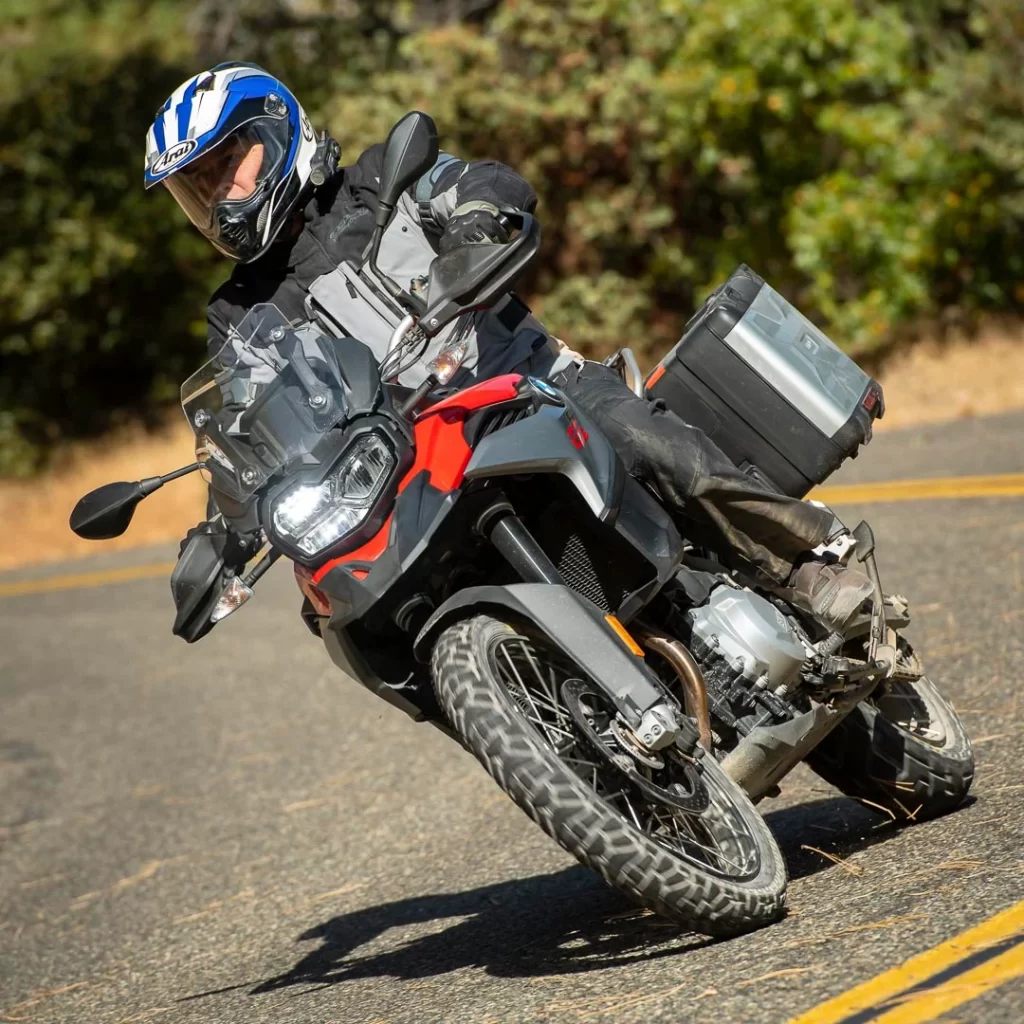 Road Grip and Stability
When cornering, especially during twists and turns, the tire felt as stable as the original stock 19-inch tire on my 1200 gs, even though I was actually riding on a 21-inch tire. This sense of stability wasn't limited to the corners; the tire exhibited commendable steadiness during transitions between left and right turns. Furthermore, it maintained its grip effectively on roads with rain grooves and even on steel-grated bridges. In fact, it performed better than some specialized street tires.
The Stiff Sidewalls: A Mixed Bag
The Dunlop Trail Max Mission tire exhibits notably stiff sidewalls, which can be both an advantage and a drawback. The stiff structure ensures minimized movement and top-notch tracking, even outperforming some exclusive street tires. However, this rigidity isn't without its challenges. The tire's weight might be a downside for some, and the stiff sidewall can be cumbersome if you need to make trail-side repairs. Removing the tire to patch it from the inside could be a considerable hassle. Another aspect that caught my attention was the tire's noise level. Contrary to my initial expectations, the tires were relatively loud, similar to the more aggressive knobby tires available in the market. While I've grown accustomed to the sound, it was certainly prominent when I first mounted the tire. The tread's vibration, especially noticeable when rolling into corners, contributed to this noise.
The Dunlop Experience
Dunlop has carved a niche for itself in the world of tires, continually delivering high-quality products that cater to a wide range of riders. With its latest offering, Dunlop continues to uphold its reputation, presenting a tire that, by and large, meets the expectations of the adventure riding community.
Performance in Various Terrains
This Dunlop tire is robust and versatile, handling a variety of terrains with grace. From highways to gravel roads, it's designed to provide stability and ensure a smooth riding experience. However, like every product, it has its limitations. While it excels in most conditions, when it comes to very aggressive off-road terrains, especially muddy conditions, this tire may face challenges. This isn't necessarily a shortcoming of this particular brand but rather a characteristic of this style of tire. No matter who manufactures it, this type of tire is just not designed for extremely rugged terrains.
Would I Recommend It?
Without a doubt, this Dunlop tire has left a positive impression. Its performance in standard conditions, its reliability, and the trustworthiness of the brand all point towards a product worth considering for your next tire change. I would personally have no reservations about opting for this tire again for my regular rides. However, riders should be aware of its limitations and consider another option if they're planning to tackle particularly challenging terrains.
Conclusion
In the vast spectrum of riding conditions, Dunlop's latest tire emerges as a winner in most scenarios. It's a testament to Dunlop's commitment to quality and their understanding of riders' needs. While it may not be the ultimate choice for extreme off-roading, for everyday rides and occasional adventures, it's a reliable companion on the road.