Introducing the Dunlop Sportmax GPR 300
Today, I'd like to draw your attention to a notable player in the world of motorcycle tires: the Dunlop Sportmax GPR 300.
If you're seeking a tire that either matches or surpasses the quality of the original equipment manufacturer (OEM) rubber on your motorcycle, then the Sportmax GPR 300 should certainly be on your radar.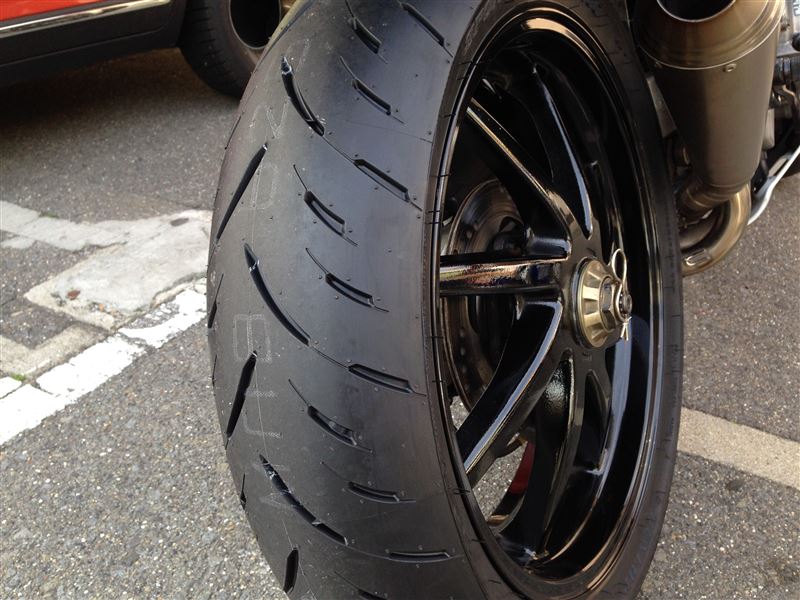 Versatility in Sizing
One of the standout features of the Sportmax GPR 300 is its adaptability. Manufactured exclusively in 17-inch sizes, these tires are primarily tailored for sport and standard motorcycles.
Whether you have a nimble 300-class bike or ride one of the more powerful beasts, there's a good chance that the GPR 300 comes in a size that's perfect for your ride.
Comparing with the Competition
But where does the Sportmax GPR 300 stand in the face of its competitors? In the current market, it goes toe-to-toe with the likes of the Michelin Pilot Power 2CT and the Continental ContiMotion. Delving deeper into the characteristics of such classic tires will provide a clearer picture of how the Dunlop offering measures up. With an evolving motorcycle tire landscape, understanding each tire's strengths and weaknesses becomes paramount for riders aiming for both safety and performance.
A Sport Tire for the Average Rider
For many riders, the pursuit of the perfect tire is a never-ending quest. If you identify as an average rider, much like myself, seeking a high-performing sport or standard tire that comfortably fits a set of 17s, the journey might be a lot simpler than you think. Amidst a sea of sport tires boasting infinite grip and the occasional promise of extended mileage, it's crucial to understand that not every rider requires a near-race-quality tire for daily use. Instead, the priority might lean more towards a tire that's built for longevity, one that truly goes the distance.
Value for Money
While grip is vital, a tire's value extends far beyond its traction. For some, the idea of frequently replacing tires, not to mention the associated costs, is far from appealing. After all, why should you splurge on an ultra-premium tire if you won't be harnessing its full potential?
Value for money becomes a significant consideration, especially when we're discussing essential components such as tires.
Understanding the Bias Ply Dilemma
An interesting observation arises when we consider 300 class bikes. A significant number of these motorcycles roll out of the factory fitted with bias ply tires. The decision to equip them with such tires, while financially motivated, is questionable at best. While manufacturers might be pocketing savings, it translates to a noticeable compromise in performance for the rider. Bias ply tires might be easy on the budget, but the trade-off in performance often leaves a lot to be desired.
For riders who prioritize both performance and economy, it's crucial to recognize and navigate these subtle nuances in the world of motorcycle tires.
Upgrading from Factory Bias Plies
For many motorcycle enthusiasts, the decision to swap out factory-fitted bias ply tires for the Dunlop Sportmax GPR 300 can be viewed as a significant upgrade. Factory-installed bias ply tires, while economical, often compromise on performance. Upgrading to a GPR 300 can be transformative, providing an enhanced riding experience, especially for those who prioritize quality over cost savings.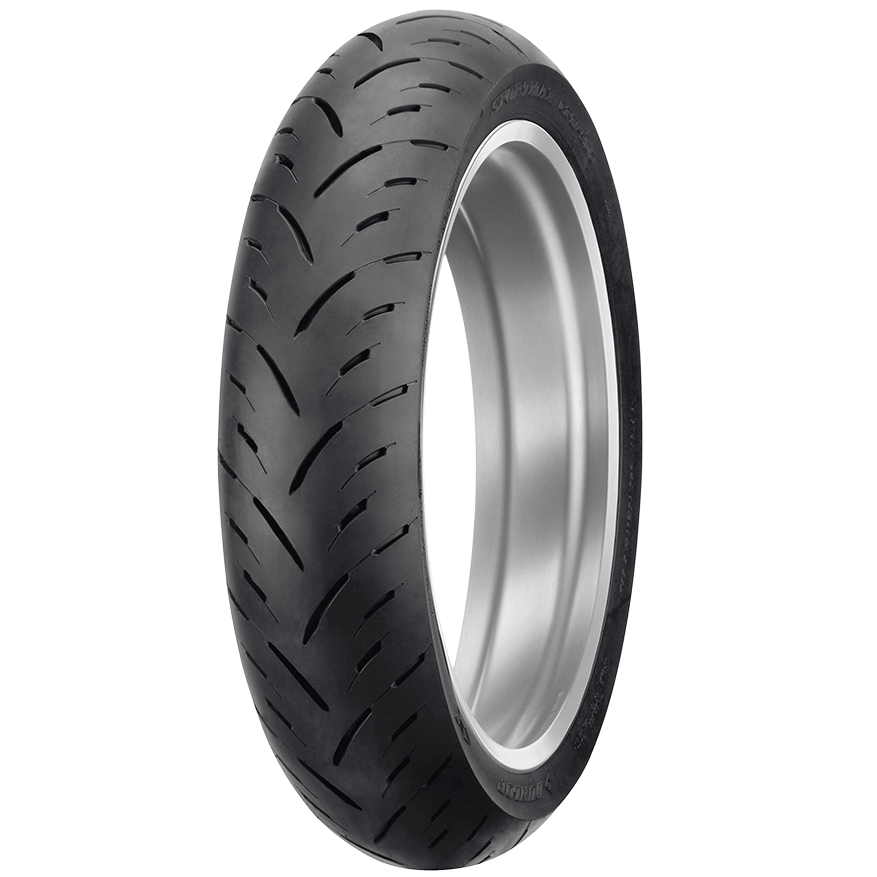 Catering to Superbike Enthusiasts
On the other end of the spectrum, we have superbike aficionados, especially those piloting beasts like the Hayabusa. While not all of them are pushing their machines to the limit, there's an undeniable need for tires that can withstand high speeds. With the GPR 300 available in W speed ratings, it caters perfectly to this segment, ensuring both safety and performance.
A Viable Option for the Practical Rider
If you're riding something like an s1000rr and need a reliable tire to last you until the next season, the GPR 300 could be your best bet. Beyond its performance metrics, this tire stands out for its economic benefits. Without making a dent in your wallet, you get a tire that not only performs well but also lasts. And, even if I've yet to spend quality time on the GPR 300 given their newness, I would seriously consider fitting them on my bikes. In fact, for riders who frequently switch bikes or sell after a season or two, this tire is an attractive proposition. It assures the next owner of a quality ride, and at the same time, ensures you don't break the bank.
Still, as with all decisions about motorcycle gear and accessories, it's essential to conduct thorough research, compare options, and consider personal preferences and needs before making a final choice.
Final Thoughts on the Dunlop Sportmax GPR 300
The Dunlop Sportmax GPR 300 emerges as a versatile choice for a wide range of riders, offering a balance between performance and economy. Whether you're transitioning from the standard factory bias ply tires or seeking a reliable option for your superbike, the GPR 300 meets and often exceeds expectations. Its speed rating ensures safety for high-speed enthusiasts, while its durability appeals to those seeking longevity. The affordability factor only adds to its appeal, making it a wise investment for both casual riders and those keen on resale. Ultimately, while individual experiences may vary, the GPR 300 establishes itself as a front-runner in the world of motorcycle tires. Riders are encouraged to weigh its merits against their specific needs, but it's undeniable that this tire offers compelling advantages.