The Partnership of Two Titans: Harley-Davidson and Dunlop
The partnership between Harley-Davidson and Dunlop is not a recent phenomenon. For years, engineers from both brands have been pooling their expertise to provide motorcycle enthusiasts with a blend of stability, longevity, and performance.
Allow me to introduce myself as Michael, and let's delve into the features and advantages of Dunlop's D 402 tires.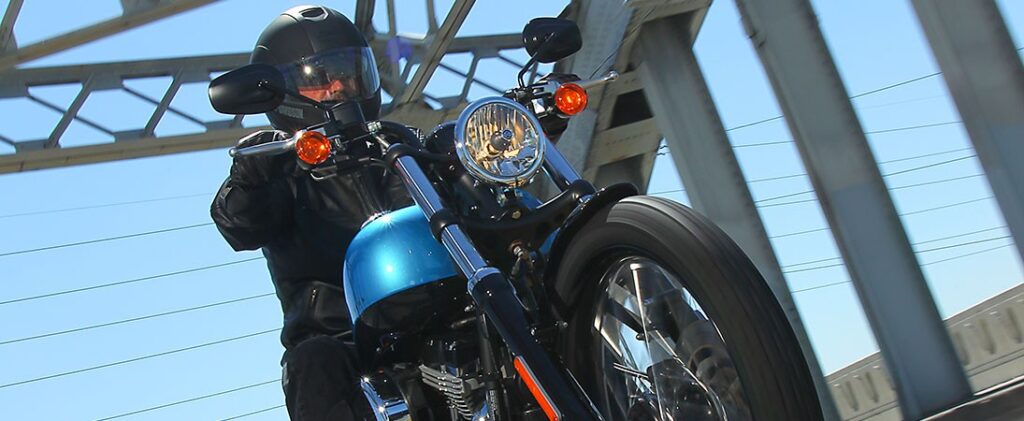 Dunlop D 402: Certified for Harley-Davidson Touring
For those who wear the Harley badge with pride, there's a noteworthy feature of the Dunlop D 402 tires: they're certified as the official touring tire by Harley-Davidson. Such an endorsement doesn't come easy. It's a mark of trust and a testament to the tire's quality. The collaboration between these two brands isn't just about business. It's about passion, craftsmanship, and a shared commitment to excellence.
A Testament to Dedication: Over Two Centuries of Combined Expertise
What happens when two brands, both with a storied history spanning more than two centuries, come together?
The D 402 tires are a shining example. Combining the legacy of Harley's iconic motorcycles with Dunlop's tire expertise, they offer riders an unparalleled experience on the road. Quality, performance, and reliability – these aren't just words but a promise embedded in every inch of the D 402.
Dunlop D 402: A Confluence of Strength and Durability
The D 402s from Dunlop stand out, not just for their impeccable design, but for the intricate craftsmanship embedded within each tire. Built with a combination of three-ply polyester casing complemented by two fiberglass belts, they represent the epitome of tire innovation.
Heavy-Duty Construction Tailored for Harley-Davidson
The D 402's unique construction isn't just a technical feat. It's a strategic one, tailored specifically to meet the demands of a Harley-Davidson motorcycle. With such a sturdy carcass, the sidewall is reinforced, ensuring it can manage the heavy weight and load-carrying capacities that Harley motorcycles are renowned for.
Compatibility and Performance
Harley enthusiasts riding 2008 or older touring and FL Softail models will find a perfect match in the D 402 tires. Their compatibility ensures not only a snug fit but optimized performance on these specific models.
Why Harley Owners Swear by the D402
Choosing a tire isn't merely about compatibility or construction. It's about the riding experience, and that's where the D 402 truly shines. Owners can expect stability and predictable handling, attributes crucial for a safe and enjoyable ride. But perhaps the most notable feature is their longevity. The D 402 doesn't just promise long life; it delivers. Their exceptional durability and mileage continue to be the reasons Harley owners repeatedly choose and trust these tires.
D 402 Tires: The Choice of Long-Distance Harley Riders
It's becoming increasingly common to hear of Harley owners who've embarked on epic journeys, clocking in a staggering fifteen to eighteen thousand miles and even more. At the heart of these incredible feats, you'll often find the D 402 tires, a testament to their durability and reliability.
Advanced Tread Pattern for Superior Handling
Dunlop hasn't merely crafted a tire; they've employed computer-optimized designs to ensure riders get the best out of every ride. The D 402 tires feature an offset center groove, meticulously designed to bolster rider confidence across varying conditions. Not only does this reduce the wear for a more extended, even lifespan, but it also counters the issue of cupping. Moreover, the central groove is crafted in such a way that it prevents the tires from following those unwelcome highway grooves – the ones that can sometimes make you feel like the road has taken the reins of your bike.
Superior Wet Weather Performance
It's no secret that wet conditions can challenge even the most seasoned riders. With the D 402, riders have an edge. Deep relief sipes are ingeniously incorporated into the tire's design, working efficiently to displace water from the central contact patch. As the water is ushered to the tire's sides, it ensures optimal traction, even when the heavens open up. Additionally, these grooves play a dual role, not only aiding in water dispersion but also minimizing cupping, ensuring that riders have that extra traction when carving through curves.
Aesthetics That Speak Volumes
Beyond functionality, there's an element of style that many Harley enthusiasts appreciate. The D 402 tires proudly bear the Harley-Davidson insignia embossed right on the sidewall, blending performance with iconic branding – a combination that resonates deeply with the Harley community.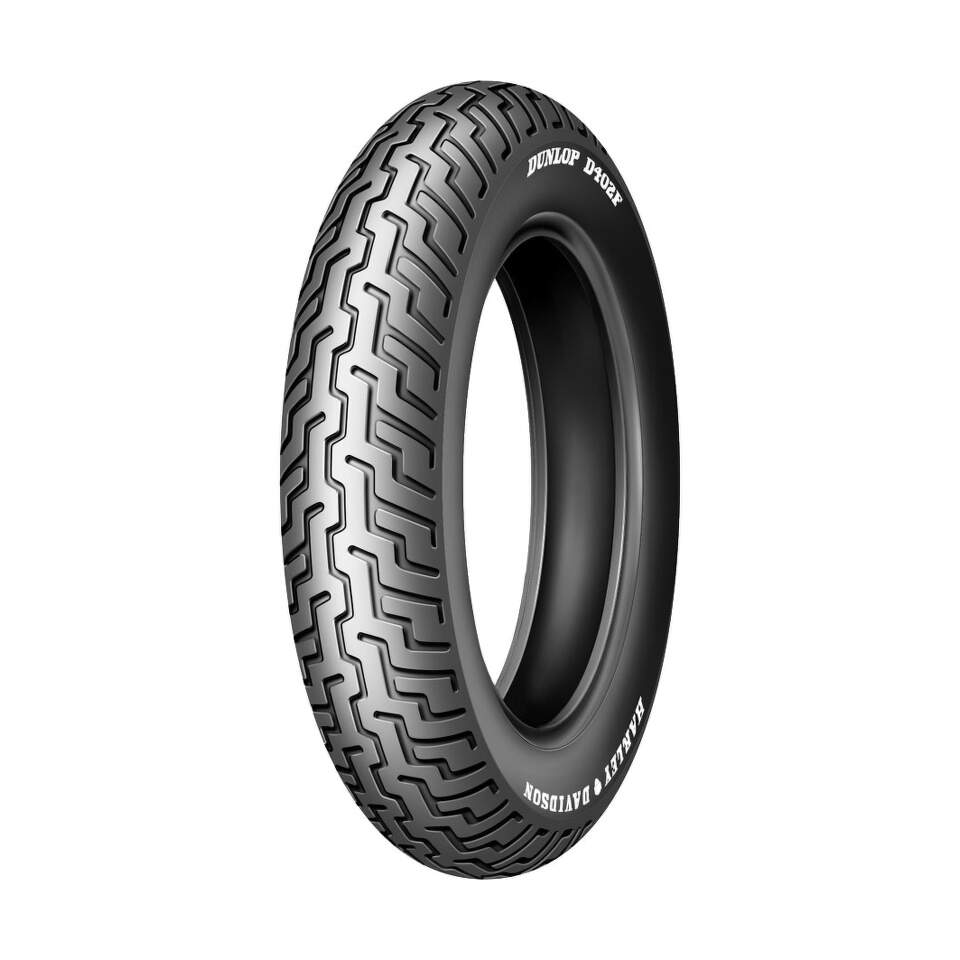 Authenticity Meets Quality
The importance of genuine replacement parts cannot be overstated when it comes to maintaining the performance and longevity of your motorcycle. When you invest in the D 402 tires, you're not just buying rubber – you're acquiring a seal of authenticity.
Precisely tailored to meet the exact requirements specified by the manufacturers, these tires assure you that you're getting precisely what the model mandates for in a replacement tire.
Made in the USA
There's a significant reassurance that comes from knowing a product is made closer to home. These D 402 tires stand as a testament to local craftsmanship and dedication. Designed, developed, and manufactured right in the USA, they echo the pride and precision synonymous with American-made products.
Chaparral's Comprehensive Offerings
Understanding the diverse needs of motorcycle enthusiasts, Chaparral has curated a selection of D 402 tires to cater to the specific requirements of various Harley models. Whether you own the majestic Ultra Classic Electra Glide requiring a narrow white wall replacement or you ride the elegant Softail Deluxe in search of a wide whitewall tire, Chaparral has your needs covered. Their extensive range ensures that every Harley owner finds the perfect fit, both in terms of size and aesthetics, for their prized possession.
Concluding Thoughts
The choice of a tire can deeply influence the performance, safety, and overall experience of your ride. With the D 402 tires, riders are not just choosing a product; they are investing in an emblem of authenticity and quality. Crafted meticulously in the USA, these tires represent the pinnacle of local craftsmanship. Chaparral's diverse offerings ensure that riders have access to the perfect fit, tailored to their unique requirements. Every Harley owner deserves the assurance of genuine, top-notch replacements, and the D 402 tires stand as a testament to that commitment. Make a choice that aligns with the legacy and prestige of your Harley – choose the D 402.