Hello everybody I hope you are safe I hope you are well you join me with uncle red on Sprinty with her brand new set of Bridgestone Battlax Sport Touring T32 I have done not even a mile on them yet it's so nice to feel the Sprint with brand new tires ah that I cannot describe that feeling that I mean it almost feels weird because I'm so not used to it however they are actually like slicks. 
Right now for those of you who haven't had the horror of changing tires, they have an about 100-mile wearing period where you can't lean the bike too much you can't brake too much you can't gun it out of corners you run the risk of definitely slipping and I don't need that jazz in my life so I'm gonna take it all very nice and gently especially around the roundabout because I do not need that in my life so that was nice and gentle that could not have been any more gentler it was so gentle in fact that my supposed friend has left me but that's fine I didn't really like him anyway so he can go.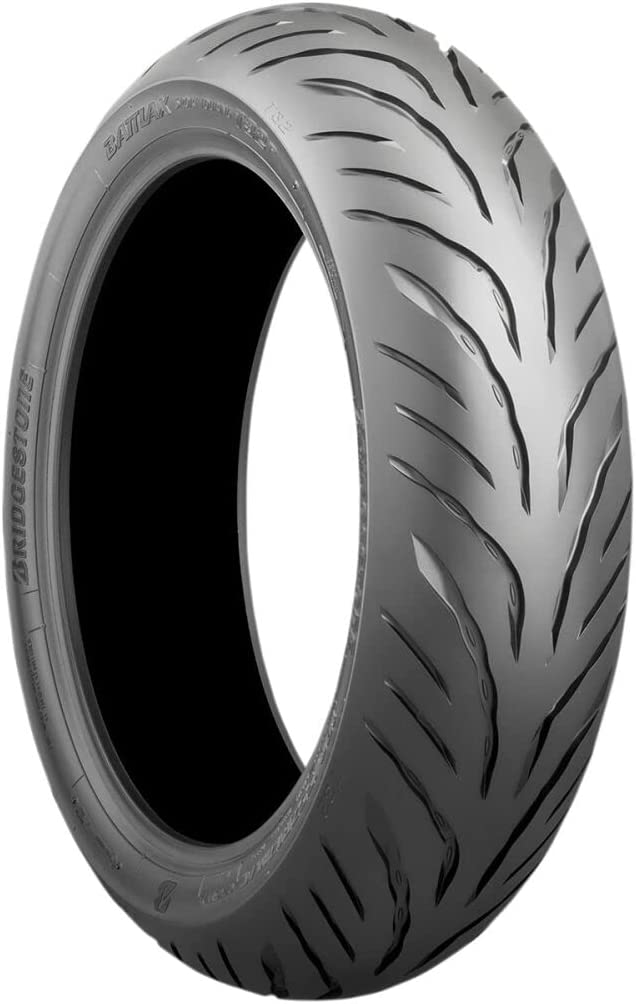 Ladies and gentlemen you may have also heard me say that I have a I have some new rear brake pads which isn't much to my surprise my last ones the ones that were on the bike are well there was nothing left of them uncle red will vouch for me he he did get a look of them a look at them before the mechanic took them off me and threw them away to be disposed of for eternity there was nothing left of them I definitely got my my money's worth with those and to be fair they held out I don't know what brand they were they were on the bike when I got it but yeah they've done really well because my god I only heard like squeaking like I don't know a few weeks ago just before I got covered so that's done really really well. 
I'll tell you what let's treat red to a tunnel grip telling me to be quiet how dare he so don't worry folks this isn't going to be me saying these toys are incredibly amazing and they're perfect because I've literally now done seven miles on them yeah I need to go to asda I need some gloves some under gloves because I threw my gloves away I told you this god he's difficult to work with yeah so he's thrown me completely off. 
Do you like these Bridgestone Battlax Sport Touring T32 tires?
I'm not gonna tell you the tyres are incredible yet because I just don't know where he's pointing at so much the key is mortality I should have known because yeah I i don't know just I don't know what you're go park god he is so difficult he is so difficult to work with red look follow me follow me that's a that's a yamaha xjl 1300 I believe keith would be happy although what's with the shopping basket don't I don't know either but I i love it what a lean what a lean I reckon I could actually go buy a mcdonald's chicken strip put it there and it would be it would be just mate I have done it mate he's got all on me it's the basket for me because what could what could that actually hold what I love is these four no I won't spend 150 pounds on a top box I'll go steal a basket and I'll just use that and I'll just use that. 
Are Bridgestone Battlax Sport Touring T32 tires good for the wet weather?
This is not what you want when you got those new tires the rain and the weather is so unpredictable and I'm not enjoying it at all but yeah I'm gonna have these tires on obviously now hopefully for for a while they are meant to be I meant to be long lasting that's why I've gone with the t-34s I really actually wanted another pair of I wanted bt 23s but the the man at the shop said that those were old now and these were the new replacement models so he advised me to he strongly advised me to go for these obviously these were a bit more money so I can understand you can understand a bit of logic. 
So, guys, it is a good day pads and tires lovely jubbly I'll tell you what give me maybe 2 000 miles on these bad boys and we'll see how we get on and then I'll do a review just to let everyone know how I'm getting on with them but fingers crossed reviews look good and in nine miles sorry eight miles they haven't killed me yet so they must be doing something right guys just a short one today so until the next time take it easy.