Here we are doing a quick review of the Bridgestone Battlax Racing RS11. Just had actually my second tire on there and I have really enjoyed this tire I'm really kind of sad to see it go and but all things have to come to an end just like we have the into a gorgeous Arizona. Sunset going on we just had a little bit of rain where we're gonna have to end our life cycle with this tire and I've already taken this thing out on the street.
Used it probably more times than I should my buddies are giving me a hard time and I keep telling them the same thing one more ride just one more ride and I think I'm done with all of my more rides I think I'm on my last ride right now but I tell you what this tire has been a lot of fun I took it out to chuckwalla and you know this was a brand new set when I took it out chuck koala probably 2 000 miles ago.
It's held up very very well as you can see this thing just grips like anybody's business with this tire I've had supreme confidence absolutely supreme confidence, as a matter of fact, you know I'm not an I'm not a knee driver I've been riding for many many years but you know sport bikes weren't my original thingIrode motorcycle out of necessity and it's just the last um oh I don't know five-six years or so that have really gotten into sport bikes.
As a matter of fact, I've had this bike since 2015 and I'm not a knee dragon guy but this tire was so sticky and had so much confidence-inspiring performance that I actually was dragging myself out at Chuckwalla the first time I was doing Chakwala and we're talking full radius turn dragon knee and not just scrapingImeanIwas like wearing it down so this tire is pretty awesomeIhate to see it go because it's just been a lot of fun I've just had a lot of fun in this tire and you know again I'm kind of sad to see it go now.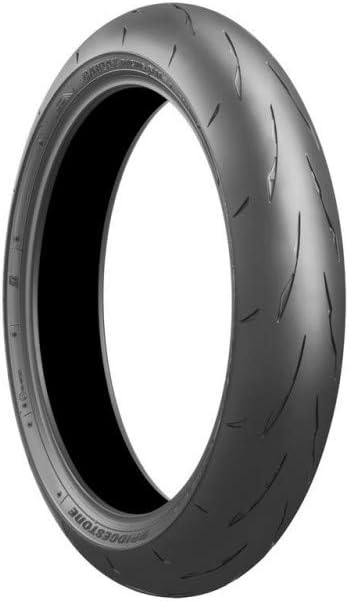 Is there any problem with this tire?
The problem with this tire though for the road is going to be the center because here in Arizona we have awesome roads the problem is commuting there you know it's gonna take an hour maybe two hours to get to the good stuff and by the time you're there you know you're gonna have a lot of wear on the center and then of course all your you have this softer shoulder compound which is fantastic for the corners but it's that communion that kills this tire this is advertised as a as a track tire that you can ride on the road it's a dot approved all the information I find online is about how to write it on the track psis all track related and very little about riding down the road which is one of the reasonsIwant to do this review they kept saying it tracks only you'll never heat it up to 180 degrees.
You know you'll never bring this out to its full potential on the road and I'm like challenge accepted I've got the street fighter here I've got the this is actually Kawasaki I've got a 1.4 liter it's putting out 200 horses, 100 foot, 115-foot pounds of torque to the rear wheel it's up to the challenge this tire's been phenomenal absolutely phenomenal and like I said it's been very very um confidence inspiring you have supreme confidence with this tireIreally have had a lot of fun with this tire and I'm sad to see it go now what about again because it only lasts maybe 2000 miles this is my second one as a matter of fact and like I said I bought a set just to do chuckwalla because I was so stoked about doing chuckwalla, especially on this machine.
Would you buy this tire again? 
Yeah would buy them again certainly for a track day and would buy them again for the road maybe again these are very sticky but they wear very very quickly if you get a good deal on them if you know can find a really good deal maybe 160 bucks for the rear or something like that then think would buy them again because they have been so much fun my buddies in the canyons you know I was ahead of all of them for the most part and it just felt very very very planted very good they do ride a bit firm though I think the carcass is very stiff on these tires but man they've been a hoot and sun's going down on them though.
It rained today and some of the streets were a little slick riding it over here it was no bueno you know they're not they were cold and the road was a little bit you know wet so they were slippery so you know yeah fantastic tire it's the Battlax RS11 it's their street racing tire you can catch them on sale the S22 is phenomenal S22 is what you want if you got to commute to the canyons and everything S22 is it but if you have a very powerful bike you got the skills for it try out the RS11 certainly for track dave if you want a slick that you don't have to put warmers on this tire is a contender I'm telling you this thing has been super sticky super aggressive and on the sides they've worn really well.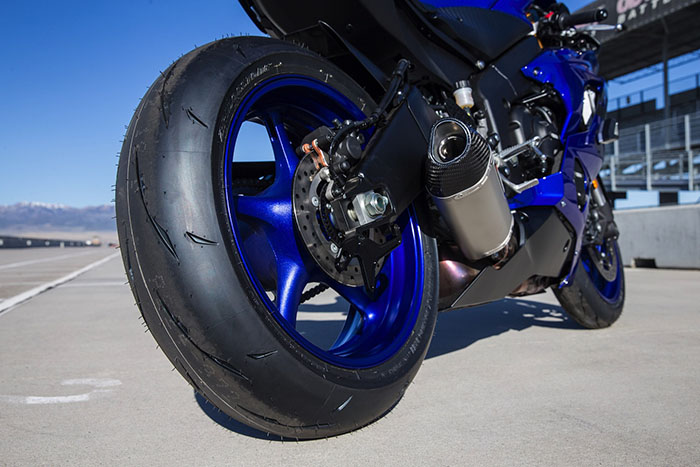 Let me tell you for the road every time I rode these every single time I get in the garage look him was like holy smokes can see the wear each and every time I can tell they have worn down more and more every ride even 50 miles get home looking as like they're wore down even more and  you know I'm already down to the whereby actually was to the where bar last night and this morning I'm beyond the where bar so there you have it so excellent tire outstanding tire highly recommend it  if you've got the cash throw it down put a set on your bike and take it through this paces if it's all commuting forget it don't do it so until next time get on your bike seize the road