Introduction to the Storm Three DXM Tire
Hello, motorcycle enthusiasts! Today, I bring you an in-depth review of the Storm Three DXM tire, specifically designed for the K 1202 LT. Having ridden a commendable 5,500 miles with this tire, I believe I'm well-qualified to share my experiences. As avid riders, we often encounter a plethora of reviews online, many of which are made hastily after mere hundreds of miles. However, a genuine review necessitates substantial usage and experience.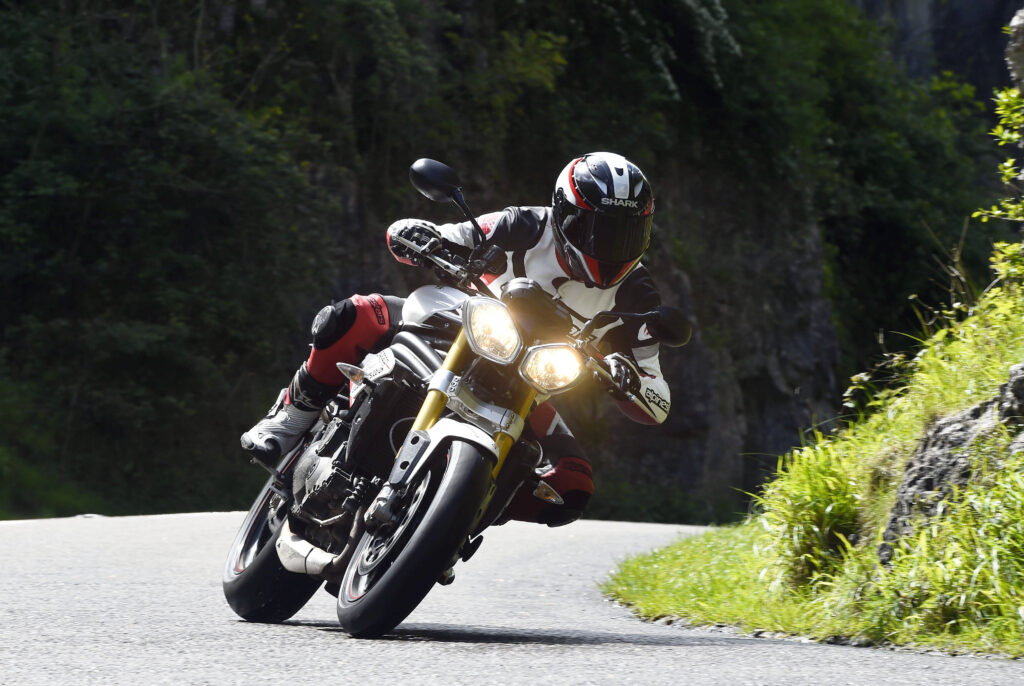 Initial Impressions & Performance
Let me commence by addressing a common claim many riders make after barely 500 miles of tire usage: "It's super grippy and fantastic!" While I understand the excitement of new purchases, 500 miles is merely an afternoon's ride. To genuinely assess a tire, one needs substantial mileage. For me, that sweet spot was 5,500 miles. During a memorable trip to Billings, Montana, I observed the tire's performance on highways. Its wear pattern, especially the squared bottom, was evident of extensive highway miles. Moreover, during the trip, I didn't shy away from challenging terrains and twisty roads. The tire's performance, even when pushed to the edge, was impeccable.
Riding Two-Up and Durability
An essential aspect of this review involves sharing my experiences of riding two-up. On multiple occasions, my wife accompanied me, and I ensured we were loaded with all our travel essentials. Despite the added weight and the bike being fully packed, the Storm Three DXM showcased exceptional durability and traction. Its performance in wet conditions, especially during rains, was noteworthy. Another significant highlight was its behavior over tar snakes. While it managed to cross them, I confess feeling a slight wobble, which was slightly more pronounced than its predecessor, the Storm 2 Ultra.
The Legacy of Storm 2 Ultra
Speaking of predecessors, I cannot help but reminisce about the Storm 2 Ultra. There's a reason old riders like me often find ourselves drawing comparisons between the newer models and their predecessors. The Storm 2 Ultra, in my opinion, was a marvel. It was not only reliable but also ensured even wear, allowing riders like myself to exploit it to the very edges.
While the Storm Three DXM might be superior on other motorcycles, for the K 1202 LT, the Storm 2 Ultra still holds a special place.
Noise and Riding Experience
Transitioning to one of my primary concerns with the Storm Three DXM: the road noise. When cruising straight, the tire is whisper-quiet. However, as soon as there's any deviation or lane change, there's a noticeable hum. This resonates in the foot pegs and handlebars, adding a tad discomfort to the ride. A tactile check, sliding my fingernail across the tire tread, hinted at some inconsistencies which might be contributing to this noise.
Dissecting the Tire's Noise Issue
One of the most noticeable aspects of this tire is the pronounced noise, especially when steering. When I run my fingers over the tire, the variance in its surface becomes more palpable. The sound seems to originate from the tire's distinct siping patterns and increases in intensity as I trace down through the tire into its turning profile. There's a notably deep step in the tire's design, evident from the unique tread pattern. These patterns, including the traction grooves, appear to be intricately designed, likely intended to enhance grip and handling. However, these very design elements might be the culprits behind the noise.
Unique Tread Design and Performance
Zooming into the tire's detailed tread pattern, one can't help but notice the sipes and the rain traction grooves. They have a distinct, almost 'swept-up' design. This could be a nod to riders who, like myself, love to power through corners and need that extra grip when accelerating. Being on the gas in the corners feels exhilarating, and it's essential for the tire to offer the right kind of support. This swept-up design might be ensuring that riders experience optimal traction during such intense rides.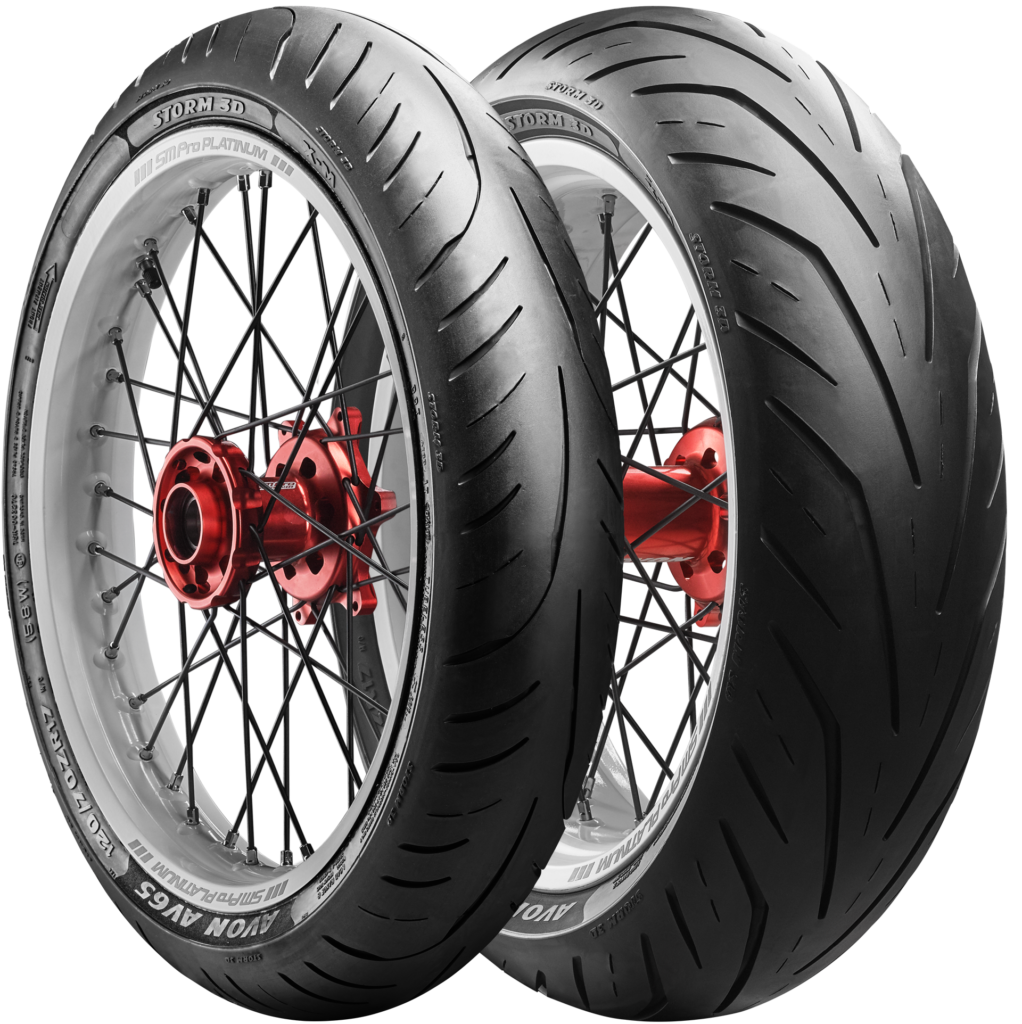 Longevity and Avon's Warranty
Avon has confidently slapped a 15,000-mile warranty on these tires. But based on my current experience and the rate of wear I'm observing, I'm skeptical about the tire lasting that long. It seems like a stretch, pun intended. Reflecting on its predecessor, the Storm 2, I managed to squeeze about 9,000 miles out of it. With this current model, I anticipate the mileage to hover around the same mark. Peering closely at the wear indicators, there's about 3/32 of an inch left on one side, while the other side appears slightly better at roughly 5/32.
These indicators provide a rough estimate of how much life the tire has left, and right now, it seems to be teetering closer to the 9,000-mile mark rather than the ambitious 15,000.
Wear Patterns and Predictions
Analyzing wear patterns can offer great insights into a tire's performance and potential longevity. On this tire, the uneven wear between the sides is quite evident. This could be attributed to various factors, including riding style, road conditions, and even tire pressure. The wear indicators, which are essentially small raised sections within the tread grooves, serve as a visual cue. When the tire's tread wears down to the same level as these indicators, it's a sign that the tire needs replacing. Currently, based on these indicators, it's evident that the tire is wearing out faster than anticipated. This brings forth questions regarding its durability, especially when compared to its predecessors.
Comparing with Past Experiences
Every rider has a benchmark, often stemming from past experiences with other tire models. For me, the Storm 2 serves as that reference point. It provided a reliable 9,000 miles, setting a standard for its successors. Drawing parallels between the two, it's evident that while the current tire boasts several advancements in design and possibly grip, it seems to falter slightly in the longevity department.
Such comparisons are crucial as they offer both a nostalgic trip down memory lane and a pragmatic perspective on the current product's performance.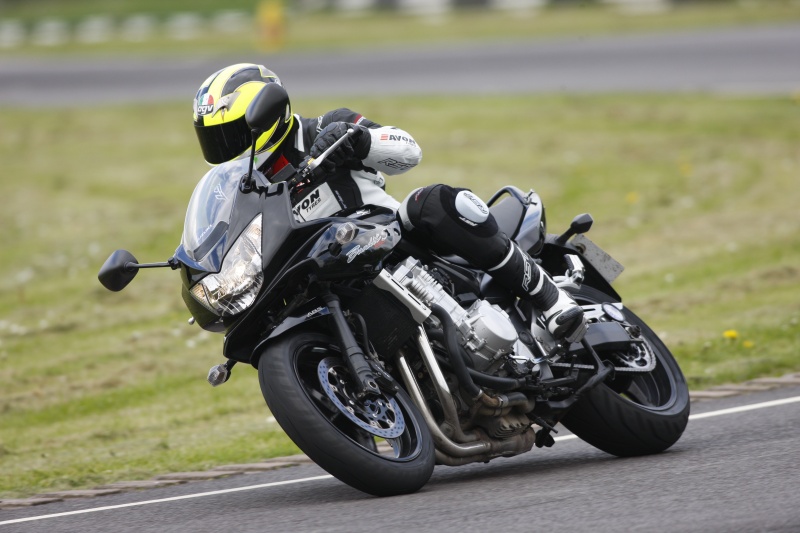 Wear Indicators and Longevity
Tire longevity is a significant factor for many riders. With wear indicators, one can gauge the life expectancy of their tire. However, once it reaches those indicators, the tire's life is practically over. Based on my observations and the rapid approach to these wear marks, I'm skeptical that it'll last the 15,000 miles as advertised. Honestly, I believe it's not even in the realm of possibility.
Value for Money
From a pricing perspective, this tire sits comfortably in the 'good value' category.
It provides a fair performance-to-cost ratio. However, every product has its quirks, and my primary gripe with this one is the noise level. It's bafflingly loud, more than any tire I've previously encountered. I urge other users to share their experiences; is your tire as noisy? Do you notice it predominantly at certain speeds?
Noise Levels at Varying Speeds
The intriguing part about this tire's noise is its variation with speed. During mid-range speeds, say between 45 to 60 mph, it remains relatively quiet. However, as you push past the 60 mph mark, venturing into the highway speed range of 70-80 mph, the noise becomes glaringly evident. Surprisingly, even at slower speeds, especially during sharp turns or when navigating winding roads like "the dragon," the noise is palpable. It's reminiscent of a paddle wheel, consistent and ever-present.
The Quest for the Perfect Tire
Wrapping up my review, I have a mixed bag of emotions for this tire. There are aspects I genuinely appreciate, like its value for money. However, the noise is a significant downside for me. Looking back, I have fond memories of the Storm 2. Its performance set a benchmark, and I wish the manufacturers had continued with it.
Nonetheless, given the current market, this tire remains the only radial option available, making it a necessary choice for many.
Conclusion
Every tire has its strengths and weaknesses, and while this one offers decent value and is the only radial option out there, it falls short in certain areas, most notably its noise levels. It serves as a reminder that sometimes, newer doesn't always mean better, and there's a lot to be said for the tried and tested designs of the past. Until the perfect tire emerges, riders might have to weigh their priorities and make compromises.