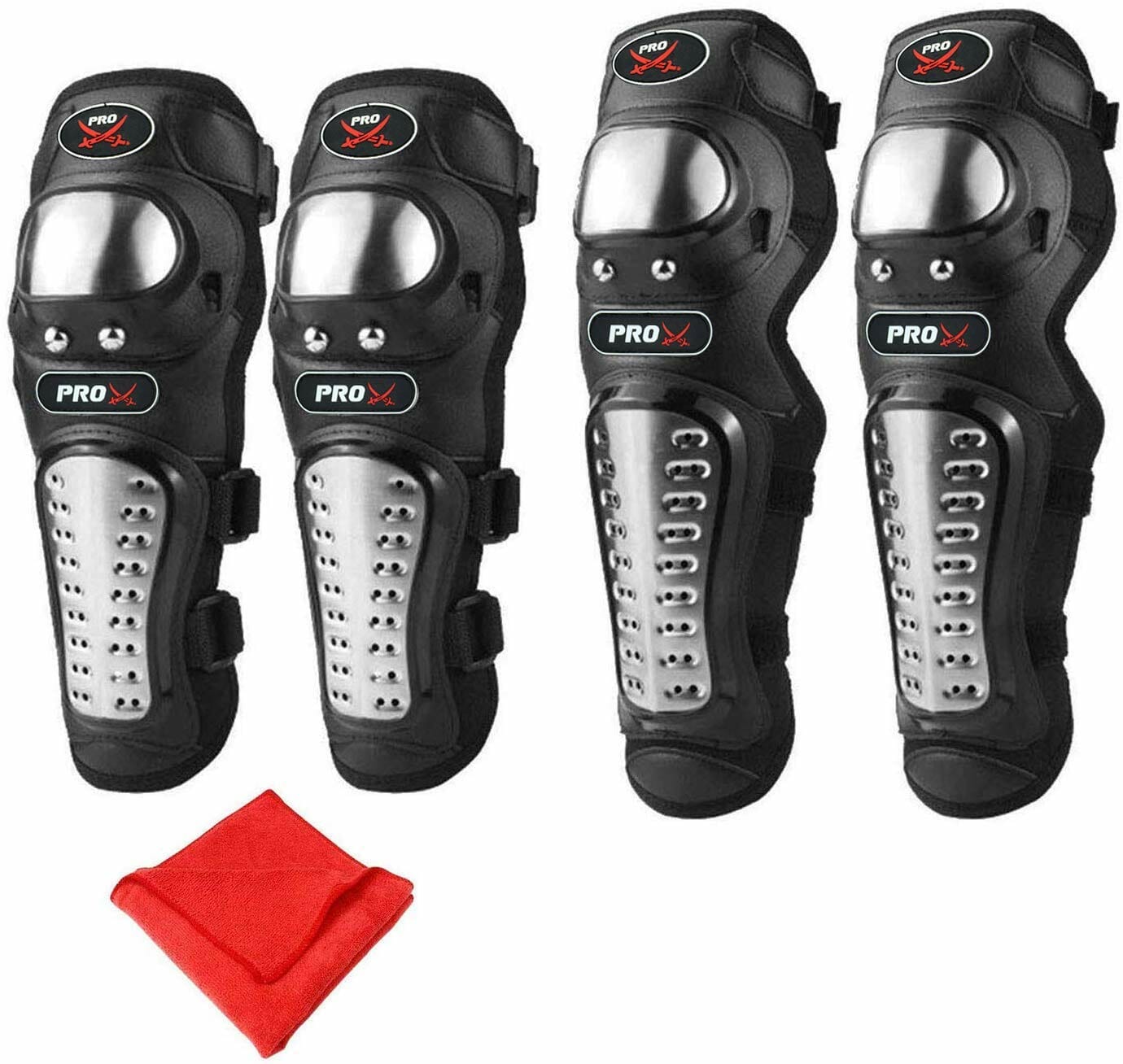 Which are good elbow and knee guards to purchase for motorcycles? Here are some recommendations:
MOTOTECH
MOTOTECH knee and elbow guards provide optimum protection for your body while riding a motorcycle. These motorcycle knee and elbow guards are made from first-string materials, and they feature adjustable straps and breathable polyester sleeves. They also feature foam backing for added comfort and breathability. The Alpinestars knee and elbow guard is lightweight and asymmetric, and its dual strap closure system allows for increased comfort and fit.
MOTOTECH Bulwark Bionic Knee Armour and ZEUS AIRDRIFT SP-X ORANGE are two excellent options for motorcycle elbow and knee guards. While knee guards provide additional protection, touring jackets also include features like reflective material for night riding. Motorcycle elbow and knee guards are designed to prevent the most common types of injuries from occurring. You can choose a style and color that will best suit your needs.
MOTOTECH offers a warranty on its products, but there is no universal coverage. The warranty covers manufacturing defects and includes a two-year return policy. If your purchase was under warranty, your knee and elbow guards will be replaced or repaired free of charge. You will not need to pay for shipping. MotoTech also offers a free two-year return policy. Just make sure that you have a copy of your purchase invoice.
The MOTOTECH Bulwark Bionic Knee Armour is an extremely sleek and streamlined motorcycle knee and elbow guard. The symmetrical anatomic design of the bulkwark protects the knee and shin, while using highly breathable construction materials. Whether you're riding a motorcycle or a car, these knee and elbow guards will protect your body and keep you comfortable and safe.
ZEUS AIRDRIFT
ZEUS AIRDRIFT elbows and knee guards for motorcycles offer excellent protection while allowing the wearer to keep their cool. Made of breathable mesh fabric, they allow for smooth air ventilation even in hot weather. Additionally, they are CE certified, making them one of the only Indian motorcycle clothing brands to have a complete garment tested. They are extremely comfortable and are fully CE-approved to provide the rider with the maximum level of protection.
Leatt 3DF Hybrid EXT
The Leatt 3DF Hybrid ExT Knee Guards combine hard shell protection with flexible and soft 3DF impact foam to protect your knees and shins. With a unique 3D design, the guards are comfortable and flexible, and score 19 out of 20 points in Leatt's protection rating system. Designed for extended wear, they are comfortable and durable enough to protect your knees and elbows while riding.
Leatt knee pads protect your shins from a crash, and are designed for motocross and other extreme situations. The soft 3DF shock protection combined with the hard shell and full splint protection make these the most durable motorcycle knee pads available. The Leatt 3DF Hybrid EXT Knee Guards are the most popular knee braces and knee guards for dirt bikes, and have a high degree of comfort for long-term use.
These high-end, comfortable knee pads are available in three colorways: black, blue, and grey. They feature superior styling and top-quality materials, and fit perfectly. They are incredibly flexible, and can be worn over a jersey to protect your skin. They also have a silicone x-strap for a secure, comfortable fit. They're the perfect motorcycle knee pads for all kinds of riding.
Asterisk Micro Cell Knee Pads are a great option for motorcycle knee protection. Made of a carbon fiber frame, they protect your knees while maintaining a slim, lightweight design. Made in Corona, California, they are lightweight and easy to maneuver. They also have an extended protective surface, which means they're easier to hide. They don't block your vision while riding and make it easy to reach the controls and brakes.
Simply Kids
This pair of motorcycle elbow and knee guards for kids is made of thick PE shell and soft EVA foam padded material. It protects against strong impact and bleed. It is designed to fit children aged three and up, and is offered in a variety of colors. The padding is quite soft, and it won't shift or move mid-exercise. These guards are backed by a one-year warranty.
The set includes elbow pads and protective gloves. Each knee and elbow guard features a hard plastic cap to protect your child's elbow and knee caps. The gloves protect the palms, while the knee pads are interchangeable. Both sets cost less than 20 dollars and come with a one-year warranty. In addition, they come with stickers and a mesh bag to keep everything together. Overall, these protective motorcycle gears are a great purchase for your little one.
Unlike cheaper alternatives, these guards are made of three layers: 0.8cm EVA, 2×0.6cm neoprene, and an open back. This design makes them more comfortable, and reduces sweat, while keeping the knees cooler. Moreover, the knee guards are easily adjustable, so the kids can change it up or down to fit their growing needs. With this, your child will be able to enjoy a comfortable ride for years to come.
When purchasing elbow and knee guards for your child, keep in mind that the price should not be too expensive. You should also consider the quality. Despite being inexpensive, Simply Kids elbow and knee guards for motorcycle are made of quality materials, resulting in a long-lasting and comfortable set. They're made of three heavy-duty buffer materials and have a soft padding to fit your child well. If your child has a tendency to get a bruise while riding, it's best to buy a set of kids protective gear that's made of a soft pad material.
If you're looking for inexpensive elbow and knee guards for kids, Bosoner's pink and purple pads may be a good choice. The pads are adjustable and comfortable, and they are suitable for children three to fifteen years old. These motorcycle knee and elbow guards for kids are available in a range of colors and sizes. They can fit kids wearing 3T to 8T clothing. This pair is made of lightweight EVA foam and can protect your kid's knees and elbows when they fall.