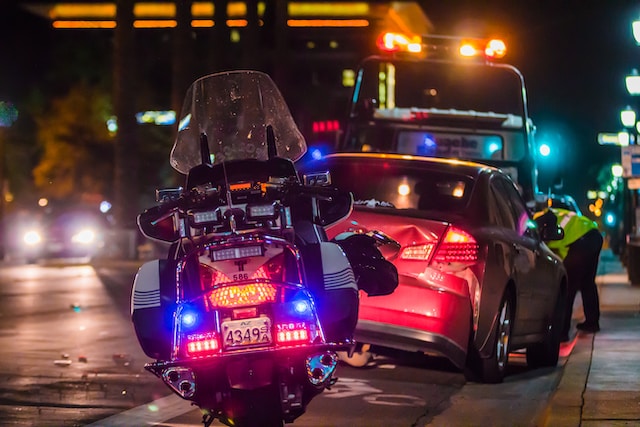 You've hit the pavement, now what?
It's as if the world's come to a screeching halt, and you're left picking up the pieces.
But don't worry, you're not alone. 

This article will guide you through your physical recovery, help you deal with emotional trauma, and teach you how to prevent future spills.
So, brace yourself. It's time to get back on the saddle again, stronger and more resilient than ever before.
Understanding Post-Accident Trauma
After a motorcycle accident, you might grapple with not just physical injuries, but also psychological trauma, a hidden wound that's often overlooked. This type of trauma can manifest as post-traumatic stress disorder (PTSD), acute stress reaction, or other anxiety disorders. It's imperative that you don't trivialize these feelings. They're as real and crucial to address as any physical injuries.
You may experience flashbacks, heightened anxiety, trouble sleeping, or a constant replay of the accident. It's a normal reaction to an abnormal event, and it's okay to seek help. Reach out to mental health professionals who can guide you through the healing process. Cognitive-behavioral therapy (CBT) is often effective for post-accident trauma, as it helps you process the event and reframe your thoughts.
For legal guidance related to your accident, consider consulting reputable auto accident lawyers in Philadelphia. They can provide advice on navigating through any potential legal complexities associated with your case.
Take note of changes in your behavior or mood swings. You're not alone in this journey. Join support groups where you can connect with others who've experienced similar traumas. In sharing your experiences, you'll find that you're not alone, and there's a community ready to help you recover.
Physical Recovery Strategies
When it comes to your physical recovery, it's crucial to follow a structured and gradual plan to regain your strength and mobility. Accidents can be traumatizing, but don't let fear impede progress.
Here are some strategies to aid your recovery process:
Physical Therapy:

It's essential to work with a physiotherapist who understands your unique needs. They'll design a program to restore your strength, balance, and flexibility. The exercises might be challenging at first, but they're integral for your recovery.

Healthy Diet:

Proper nutrition fuels your body's healing process. Incorporate protein-rich foods, fruits, and vegetables into your diet. Stay hydrated, too. Your body needs these nutrients to repair tissues and reduce inflammation.

Rest and Relaxation:

Don't underestimate the power of rest. Your body needs time to heal. Don't rush the process; listen to your body and take it easy when necessary.
Mental and Emotional Healing
Beyond the physical trauma, your resilience will be tested by the mental and emotional healing that's equally crucial to your recovery journey. A traumatic accident can often lead to feelings of fear, anxiety, and depression. It's important to acknowledge these emotions as a part of the recovery process.
To ensure your mental and emotional health, don't hesitate to seek professional help. Psychologists and therapists are trained to help you navigate through your feelings and fears, and can provide strategies to cope with post-accident stress. Don't shy away from discussing your fears and anxieties about riding again; it's a valid concern, and talking about it can be therapeutic.
Additionally, support groups can be valuable resources. Meeting others who've had similar experiences can offer comfort and understanding that friends and family mightn't be able to provide. They can share their own coping strategies, providing practical advice that's grounded in experience.
Lastly, be patient with yourself. Mental and emotional recovery takes time and it's okay to have good days and bad days. Remember, healing isn't a linear process, and it's perfectly normal to take one step back for every two steps forward.
Prevention: Reducing Future Risks
As you heal emotionally and physically, it's equally essential to focus on strategies that can help reduce your risk of future accidents. Prevention isn't just about being cautious; it's about being proactive. Here are three key strategies you can adopt:
Regular Training

: Don't rest on your laurels. Regularly attend advanced riding courses to enhance your skills and safety awareness. It's not only about controlling the bike, but also about foreseeing potential hazards and responding swiftly.

Proper Gear

: Never compromise on your safety gear. Quality helmets, gloves, boots, and riding suits offer invaluable protection. They mightn't prevent an accident but can significantly mitigate injury.

Regular Maintenance

: Keep your bike in optimal condition. Regular inspections and maintenance can help prevent sudden malfunctions that could lead to accidents.
Getting Back on the Saddle
After implementing these prevention strategies, you'll find that getting back on the saddle isn't as daunting as it might initially seem. The key is to approach it with a calm, collected mindset. You've already taken steps to reduce the risk of future accidents, so now it's time to rebuild confidence.
Start by choosing a quiet, controlled environment for your first ride after the accident. This enables you to focus on your riding without the distraction of traffic or challenging terrain. It's okay to start slow. The aim isn't speed or distance right now; it's about regaining comfort and control.
Next, consider seeking professional help. A riding coach can provide invaluable guidance and reassurance. They'll be able to identify any weak points in your technique and help you correct them, gradually building your confidence.

Finally, remember that it's okay to feel nervous. It's a normal response after an accident. However, don't let fear hold you back. Riding is about enjoyment and freedom, and with time, patience, and practice, you'll rediscover those feelings. Remember, you've got this.
Every ride is a step forward, and with each one, you're getting closer to fully getting back on the saddle.
Conclusion
In truth, recovering from an accident isn't just about healing physical wounds. It's also about restoring your mental and emotional strength. Remember, it's okay to take your time, apply effective recovery strategies, and take proactive steps to reduce future risks.
The key is to stay resilient and positive. After all, the road to recovery might be long and tricky, but getting back on the saddle is a triumph in itself.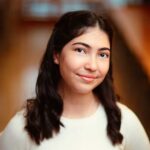 Khubon has dedicated over a decade to the world of two-wheelers. With an unquenchable thirst for open roads and the symphony of engines, she ensures every ride is an epic tale. Through this platform, she shares his passion, expertise, and the exhilarating chronicles of motorcycle adventures.