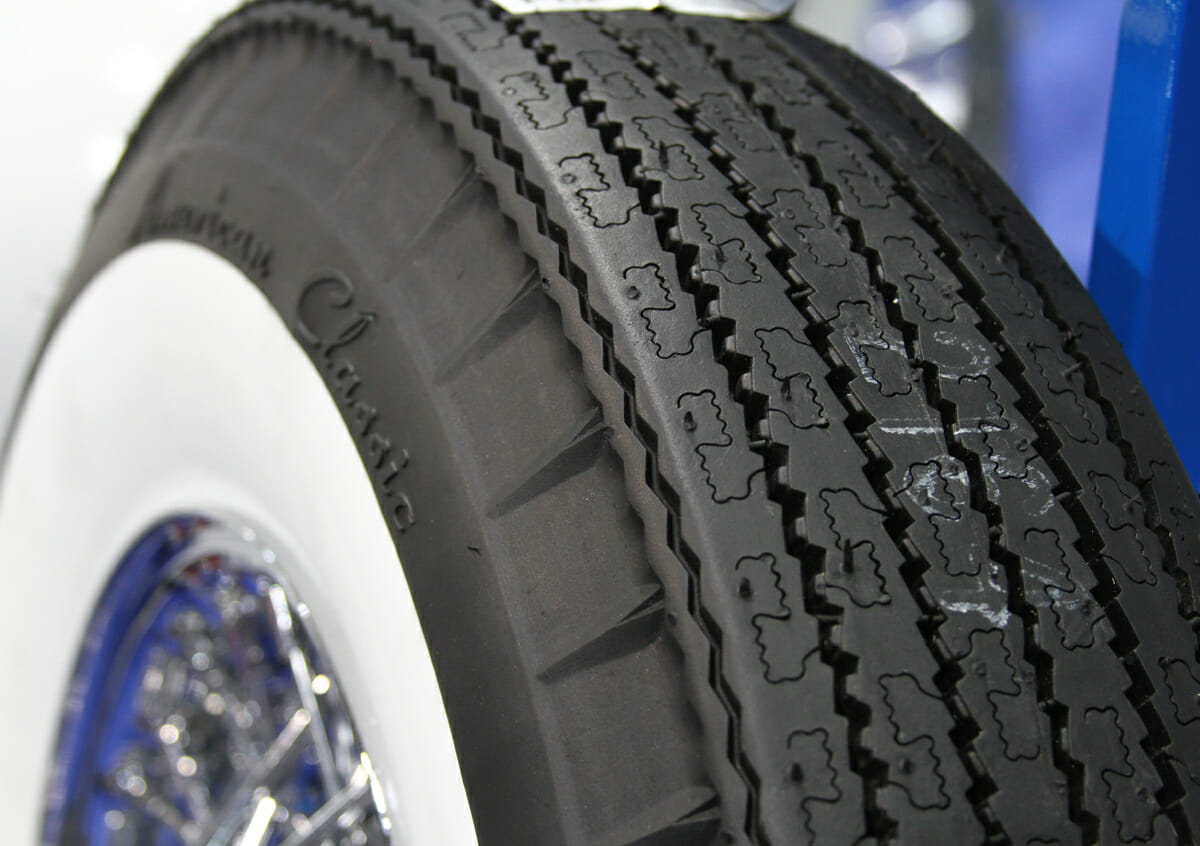 When it comes to choosing your next tires, radial and bias ply have several advantages. If you're planning to drive primarily on pavement, radial tires are the way to go. Bias ply tires, on the other hand, are better suited for vehicles that spend more time off road. Bias ply tires are great for off-road vehicles because of their big aggressive look.
Radial tires
If you're considering purchasing new trailer tires, you need to know the differences between radial and bias ply tires. While they serve different purposes, bias tires are more common than radial tires, but they do have their advantages and disadvantages. Read on to learn about the pros and cons of each type of tire. Here are some of the major differences between the two types of tires. Hopefully, these differences will make your decision easier.
Radial tires are often seen as an upgrade for collector enthusiasts. They have numerous benefits, including a smoother ride, better handling, and improved traction and wet weather traction. But despite their advantages, radial tires may not be right for every vehicle. There are a variety of reasons to choose one over the other. This guide will help you make an informed decision. So, which one is right for you?
Although the two types of tires have many similarities, radials have significant performance advantages over bias ply tires. These benefits include lower fuel consumption, longer tread life, and a wider footprint on the road. Radials are also more puncture resistant and are better at dissipating heat. While radials tend to be more expensive than their bias-ply counterparts, their longer life makes them a more cost-effective option for many vehicles.
Both radial and bias ply tires use the same reinforcing plies, but radial tires feature extra layers that are laid in the same direction as the ply underneath. This gives them certain characteristics that help them work well together. If you're considering buying new tires, make sure to take the time to learn more about bias ply tires and the differences between them.
Bias ply tires
A common question in the automotive industry is which tire type is better: radial or bias ply? These two types of tires are similar in design, but have distinct advantages and disadvantages. Radial tires have a wider footprint and tend to handle rough roads better than bias-ply tires. Radial tires also feature siping, which disperses water from the tread surface and increases wet weather traction.
Bias-ply tires typically contain multiple plies, with the number of plies arranged at 90 degrees to the direction of rotation. This design helps increase load-carrying capacity, but it also makes the vehicle less sure of its handling when performing sudden cornering maneuvers. Despite its numerous benefits, bias-ply tires require careful handling and increased maintenance. However, it is important to remember that they are still much safer than conventional tires.
One of the most obvious advantages of bias-ply tires is its low cost. Bias-ply tires are cheaper and easier to maintain than radial tires, so they are a good option if you frequently tow a large vehicle. Bias-ply tires are not as comfortable as radial tires, but they do offer more protection for your vehicle's performance. If you're looking for a more aggressive look for your vehicle, this style may be the better choice.
If you're a classic car enthusiast, bias ply tires are a must-have upgrade. Although their tread is more aggressive, they still offer the period-correct look and feel of the classic vehicle. Many classic car enthusiasts favor conventional bias ply tires over radials. If you're in the market for a new set of tires, it's essential to educate yourself about the benefits and drawbacks of each type before investing in a new set.
Cost
Most construction fleets use bias ply tires. However, the other half of North American fleets use radials. Both types of tires offer the same safety benefits, but radials have a number of advantages over bias ply tires. These advantages include longer tread life, smoother ride, and reduced rolling resistance. Radial tires are also 80 percent more durable than conventional tires. Here are some pros and cons of bias ply tires.
Classic car owners have long preferred whitewall tires. However, some classic car owners have chosen to restore their cars to their original condition. If you are restoring a classic car, you can choose to get bias ply tires because they give a more period-correct appearance. Moreover, the wider footprint gives a more modern look. But whether you opt for bias ply tires or radials depends on your needs and budget.
While most people don't consider the tread wear of bias ply tires to be an issue, many drivers swear by them. These tires are also easier to replace than traditional radial tires. However, they do require more maintenance. If you have a bias ply tire, you'll have to swap the left rear tire with the right front tire. You may also want to replace your tire as often as you need to. But the benefits outweigh the disadvantages.
Radials are more popular than bias ply tires for street and pavement use. However, if you want a purely off-road look or want a massive aggressive look, you'll want to get bias ply tires instead of radials. Just like radials, these tires are also available in limited sizes and styles. They are more expensive than radials but offer superior performance. When buying a new set of tires, consider how much you will want to spend on them and whether you'd prefer bias ply or radials.
Durability
The enduring quality of bias ply tires is largely dependent on their tread design. Bias-ply tires have multiple plies on their sidewall and tread face. The number of plies has a bearing on the load-carrying capacity of the tires and their resistance to impact breaks. Bias-ply tires have higher tread wear than other types of tires. But their higher wear rate isn't the only benefit of bias-ply tires.
Until recently, the low initial cost of bias ply tires has helped to sustain their popularity. Today, many truckers complain that they are "requisitioning" their better tires and replace them with junk tires when the chassis is returned. Other efforts to improve security have included sidewall branding and colored rubber stripes. However, despite the numerous benefits of bias ply tires, the lack of protection from the elements makes bias-ply tires a poor choice for many collector vehicle owners.
A bias-ply tire has a relatively high puncture resistance, which is one of the reasons why they are common in industrial and agricultural environments. In some off-road situations, radials are more likely to tear sidewalls. However, in a bias-ply tire, a puncture is likely to result in a small tear, which can be repaired with a plug. In extreme cases, a radial tire puncture can cause a large tear that renders it unrepairable.
Radial tires are a great option for collectors. Radial tires provide better wet weather traction and ride quality, as well as longer tread life. These tires are often more expensive, but their added features make them a worthwhile upgrade. If you are in the market for new tires, consider radial tires. They offer a smoother ride with minimal squeaks and bumps. And because they are more flexible, they can be used on vehicles.
Handling
Radial and bias ply tires both have different constructions, but both are round and air-holding. Bias ply tires have thicker sidewalls and a stiffer sidewall, and radials have fewer layers of body cords on the sidewall. Radial tires have a more responsive sidewall, giving them a more aggressive look. For those who need a new set of tires for their vehicle, radial tires are an excellent choice.
Bias ply tires are commonly used for trailer, tractor, and off-road applications, and their increased load-carrying capacity is one of their primary advantages. However, there are a few disadvantages of bias ply tires. As the multiple layers of rubber are more uniformly distributed across the tire, they will wear out faster and exhibit higher rolling resistance. They can also result in flat spots and wandering on bad surfaces.
Because bias ply tires are made of multiple cords, they're much more likely to experience sidewall failures in off-road environments than radials. This sidewall failure is a common cause of tire failure in off-road environments. Because of their increased radial strength, bias ply tires are more expensive than radials. But the downside of bias ply tires is that they tend to be less responsive and prone to squealing when you're driving on them.
While they're incredibly durable, a bias ply tire can sustain a puncture while a radial tire can sustain large tears and leave the vehicle without a spare. Moreover, a radial tire can be damaged beyond repair, causing it to become unusable. A bias ply tire can even be destroyed if it's overloaded. So, it's important to choose the right one if you want to maximize your tire's life.