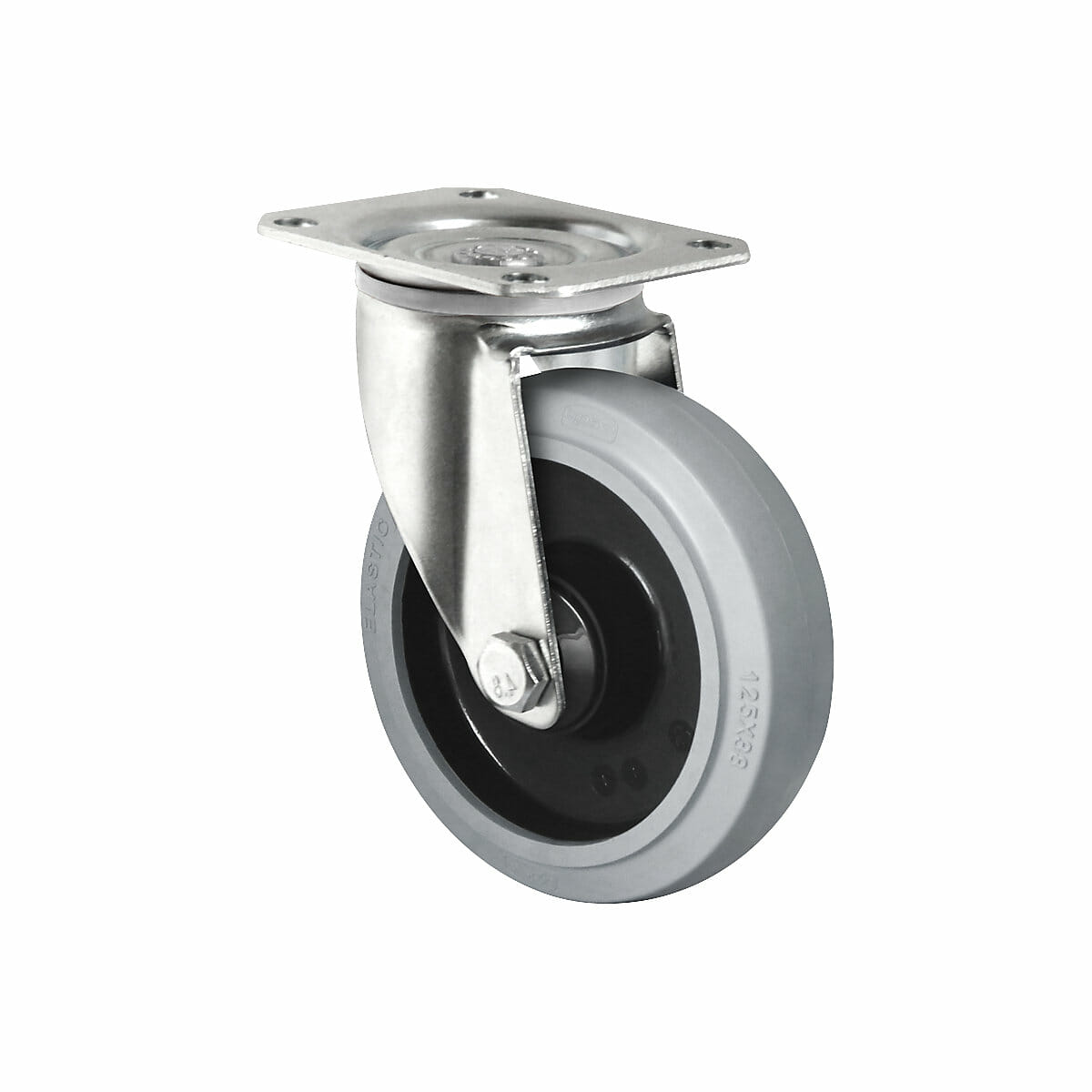 If you've ever seen an ad for a nylon tyre, you've probably wondered what that term means. Nylon tyres are made of layers of nylon, called "ply" in commercials. Ply refers to the strands, folds, and thickness of the material. The layers of nylon are wrapped around each other with a slant to the left and right. The layers mimic a ply-wood composite, where the wood grain goes in different directions with each layer.
Bias ply
Bias ply tyres are made of alternating layers of nylon belts. The belts are placed in overlapping patterns along the sidewall and tread. The internal structure of a bias ply nylon tyre is stiff. Its sides are interdependent, so there is less sidewall flex. Bias ply tyres heat up faster than radial tyres.
Bias ply tyres are more expensive than radial tyres. They are also more rigid because they use a layer of reinforcing fabric that is laid across the direction of travel. However, they tend to wear out quicker. In addition, they tend to be prone to flat spots and wander on unsteady surfaces. For these reasons, bias ply tyres are not a good choice for all vehicles.
The crisscross pattern of bias ply tire plies creates a tire with greater strength and durability. The overlapping plies form a pattern of an "X" in the tire, which would be visible if it were cut. Bias ply tires can contain four, six, eight or 10 plies. If you are driving a car with more weight, you may want to opt for a 10 ply bias tyre.
Another popular material is polyester. Polyester first made its debut in the 1940s but didn't gain much popularity until the 1950s. It is durable, lightweight, and dissipates heat more quickly than nylon. Polyester tires are also resistant to chemicals. But it is not as rigid as nylon and tend to flatten out when they get cold. This material is less pliable, but it provides the best performance for select applications.
Flotation tyres
The most significant choice you'll make when choosing flotation tyres is their casing. Flotation tyres come in several different casing types: nylon, steel belted, and radial. Both types are ideal for different applications. Flotation tyres offer large volume and high bearing capacity, while minimizing ground compaction and ensuring maximum yields.
The primary benefit of flotation tires is that they provide a large footprint for a vehicle. This means the weight of the vehicle is distributed over a larger area, causing less compaction and improved handling. Firestone flotation tyres use the most advanced technology available. These tyres are ideal for agriculture equipment and heavy trucks. They provide superior traction and control in a wide range of conditions.
Flotation tyres are suitable for use on agricultural vehicles and other machines that operate in rough terrains. They have a wide and extended tread that minimizes the risk of cutting or side snagging. They are also made of a special ozone-resistant compound that makes them highly durable and suited for a variety of applications. And because of their low rolling resistance, they're great for agriculture too.
High-speed flotation tires offer high-speed travel at up to 62 mph and provide compaction-fighting and traction. Flotation tyres are an ideal choice for truck-mounted spreaders, but you'll need to choose the one that best suits your needs. Here are some popular options:
Polyester tyres
In the recent past, the world's tyre industry has undergone some changes. Today, different types of tyre construction have emerged to meet different vehicle demands. Traditional cross-ply tyre construction was replaced by modern radial tyre construction made of polyester yarn. According to David Hart, a leading consultant for PCI Fibres, the polyester material provides improved tensile strength and improved durability.
In order to improve tire durability and toughness, a process called vulcanization has been developed. In this process, the rubber is treated to form cross-linked molecules, resulting in better strength and durability. But, this process has its drawbacks as well. It may not provide the same economic benefits as traditional rubber. Also, it might affect the tire's durability. As a result, a polyester tyre's lifespan can be shortened.
Polyester made its debut in the early 1940s, but it wasn't popular until the 1950s. It is a recyclable material, dissipates heat, and is much lighter than nylon. However, it has less elasticity than its counterpart, nylon. Therefore, polyester tires are less likely to flatten. They are a good choice for some applications, though. The benefits of polyester over nylon tyres are obvious.
During a rainstorm, the performance of the car will be directly affected by the tyres. Having new radial tyres will increase safety and comfort. But, a worn-out polyester tyre will compromise the performance of the car. This is why new radial tyres are an excellent option for your vehicle. If you want to buy new tyres for your car, make sure to check the quality of the existing ones first.
Steel belted tyres
The benefits of steel belted tyres outweigh any disadvantages they may have. The first is that they will run cooler as steel has a higher thermal diffusivity than organic materials. Steel belted tyres also require less frequent replacement of tread as they will last longer. This is one of the reasons why steel belted tyres are the industry standard.
Another benefit is their durability and floatation, especially for off-road use. They can last much longer than regular Steel Belted Radials and are also available in wide sizes. These tyres can be very expensive, though, and they're difficult to buy outside of big cities. Bias Ply Tyres also last longer than Steel Belted Radials. Although they are more expensive, they're worth the cost and extra effort, especially if you're going off-road.
Steel belted radial tyres use fabric carcasses and a steel belt beneath the tread area. The steel belts provide extra protection against punctures and allow manufacturers to use fewer layers of rubber in the tire. Additionally, steel belts make the tread flat and even, resulting in a better contact patch on the ground. Those benefits are not only cosmetic, but they also translate to a longer tire life.
As you can see, steel belted tyres are stronger than traditional radials. They're also easier to repair if you break them, making them the best choice for a wide variety of applications. For example, steel belted tyres are a popular choice for trucks and trailers. They're also a great choice for motorcycles. There's no other type of tyre that can handle such a demanding workload.
Aramid tyres
If you're looking for greener tyres, consider aramid tyres. This material is made from recycled oil industry raw materials, and is lighter than its nylon counterparts. As a bonus, it's made of a special polymer known as para-aramid. If you're considering switching to aramid, be sure to check out the manufacturer's website for details.
Aramid technology is similar to Kevlar, the material used to make bulletproof vests. It's also used to reinforce the sidewall of tires. By sprinkling this fiber throughout the compound, the tire is able to absorb impact over a wider area. Nokian Tires uses this technology to make its One all-season passenger tire. It covers 90% of light-duty vehicle applications.
The company's Twixtra hybrid cord product is made by plying several types of materials together. Currently, the most popular system is Aramid/Nylon 6.6. This material is preferred by many automotive manufacturers. The company recently increased sales of Twixtra, the world's lightest hybrid cord product. It has a number of other benefits over nylon and is the first of its kind.
The reinforcing technology that makes aramid tyres so durable is called "aramid yarn." This material is made of two types of synthetic fibers: Kevlar and Aramid. Kevlar is the strongest and most expensive fiber, while Aramid tyres have the lowest weight. They are also very durable, so they are a great choice for high-performance vehicles.
The difference between standard and Aramid tyres lies in the fabric casing. The inner tube is held in place by a cloth casing. These casings are usually nylon, but higher-end versions are made from cotton and silk. The thickness of these cloths determines the ride quality of the tyre. Low-TPI casings are thicker, which increases rolling resistance and makes them more susceptible to punctures. On the other hand, high-TPI tyres have finer threads, which results in a lighter weight and less rolling resistance.