Many motorcycles are designed primarily for men. After all, they are the majority of the bike operators. There are, however, numerous women who want more than just to ride on the back of a bike—they want to operate their own.
It can be difficult to find a motorbike that will fit a woman, as choices in the market are very limited. The good news is that motorbikes are becoming increasingly aware of this market. If you know what to look for in a bike, it is very possible to find the right one.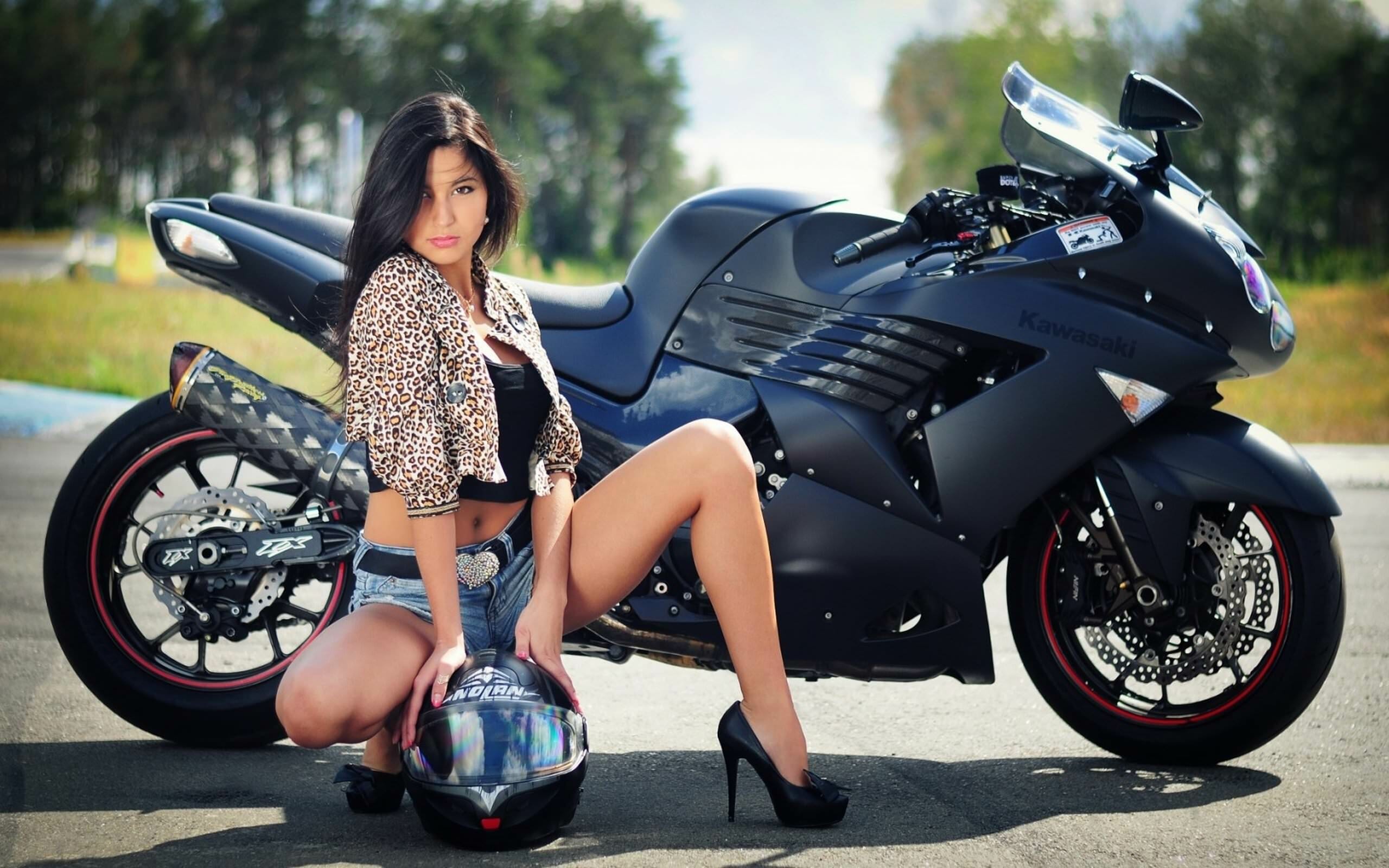 For far too long a time, female motorbike riders have been unfairly stereotyped as being reckless. Only about 10% of motorcycle owners are women, and more women are becoming interested in buying one. These women come from all walks of life—some enjoying the thrill, others simply needing a more economical way to get around. The majority of these riders are in their 30s, are educated, and have a family of their own.
Some manufacturers offering options for women include Harley Davidson, Yamaha, Kawasaki, Suzuki, and Honda. Harley Davidson has three models specifically designed for women—the XL 1200 Custom, the DynaGlider Low-Rider, and the Sportster. Kawasaki offers the ZZR600 and the Ninja 500R. Suzuki offers the Marauder 800CC, 800 Intruder, and the 650 Savage. Honda has followed the trend, offering the Rebel 250CC and the Nighthawk 250CC. Remember that some models are recommended for new riders, while others are for the more experienced operator.
Studies show that cruiser models comprise more than 80% of motorcycles purchased by women. Sports motorbikes are another favorite among females. Women prefer bikes that are lighter in weight, yet still look for the power that their male counterparts look for in their own models.
If you are a woman considering buying a motorbike for yourself, take the time to find the motorbike that properly suits your body. Sit on the bike and ensure that you can touch the ground with your feet on both sides. If you struggle to touch the ground, this means you will have a hard time controlling it later on. Choose a bike with a low and narrow seat, as well as long handle bars to comfortably ride the bike. If you plan to ride your motorbike a lot, you may even want to think about getting one custom built.
For support and information, check out magazines and online motorcycle clubs specifically geared towards women. These are great resources for information on purchasing a motorbike, as well as learning about motorcycle rallies and events.
While it can be difficult to let go of the "biker chick" stereotype, you'd be surprised at the number of women who have probably passed you on their motorbike in the past. After all, it can be hard to tell with a helmet on. According to the American Motorcyclist Association, there are approximately 265,000 female motorcycle owners registered. As the number of female motorbike owners continue to increase, you can bet that there will be more models to choose from in the future.