You are in the article means you already know what motovlogging is. Motovlogging is a collaboration of motorcycle riding in a video style that is uploaded on different social media, and video sharing sites like Facebook, YouTube, Instagram, etc., which is getting popular day after day among the riders.
As many motorcycle riders are now interested in motovlogging, it is becoming competitive over time. So, if you truly want to survive in this competition, you have to start it differently. I know some people personally who started motovlogging with so much courage but couldn't continue due to proper planning.
However, In this article, I have come up with 5 simple steps that will help you to get an idea of how and where to start a motovlog. Hopefully, you'll be benefited after reading out the write-up for sure.
What Things You Will Need to Start Motovlogging?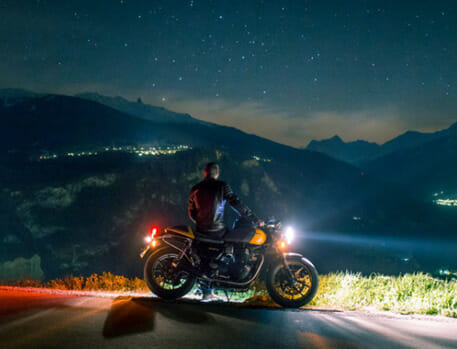 Before going to start motovlogging, the first thing is to gather some required gears which are crucial.
Otherwise, you will not be up to making a quality motovlog and the dream you have been cherishing to earn by doing it will not come true ever.
So, here is the list of gear that you must need.
A quality action camera
Camera accessories related to the action camera
External Microphone
Apart from these, while riding for motovlogging, you have to make sure that you have worn motorcycle safety equipment like hand gloves, a jacket, guards, and most importantly a helmet. A  quality helmet is a must during a motovlog for safety purposes and for your action camera that may need to be mounted here if it comes with a helmet mount. Here are some of the best helmets for motovlogging you can choose.
How to Start a Motovlog in 5 Easy Steps
Once you have collected all the necessary gears, it is time to go a step ahead. Here are the 5 steps that you should follow one by one to be a successful motovlogger.
1.  Make a plan
Anyone can make videos and publish them on social media or video-sharing sites. What do you think these videos will get views or be popular among audiences?  If you think so, you are completely wrong. It is necessary to tell any story to produce a good video. Besides, you have to make sure that the video you are going to shoot is an original concept from you. So, before starting motovlogging, you need to make a plan of what story you'll tell your audience to attract them to your videos.
2.  Quality content
Content is one of the most vital things that play a significant role in capturing audiences to watch videos. To ensure top-quality motovlog, you have to begin with brainstorming concepts. On account of this, you can write a set of bullet points that will need to be placed in the video. You also have to be innovative and have a purpose in mind for every particular video.  Let your audience know why they should watch your videos and then provide the guarantee.
Let's talk about a clear purpose for each video. When you make a video make sure that it has a particular objective; otherwise, it will be uninteresting to the audience. This objective will help to keep them back to your channel and even subscribing too. That's why before starting a motovlog, you have to keep the entire thing in your mind.
3.  Motovlogging setup
The camera is the most vital part of your motovlogging. You may ask me why? Well, the video quality of your vlog relays on camera. If you make a video with a poor quality camera, this will have a bad impact on your vlog. That's why you have to invest in a camera that can confer high-quality video and incredible image quality. However, there are some features that you have to consider while purchasing a camera.
Simple to Mount
Go for a camera for your motovlogging that can be installed easily to your helmet, or bike.
FoV[field of view]
The field of view should be extended enough to get the peripheral view on both sides and not just what is in front of you.
Mic connector
You can't only depend on the inbuilt microphone on your camera when motovlogging. Consequently, you have to get a camera that is competent enough for connecting to an external microphone for receiving the sound as you shoot.
Microphone
To record your speech clearly and filter out the wind or other noises, you should choose a microphone that can be installed on your helmet. If your camera is ready to be connected to an external microphone, just purchase one and plug it in.
If you have a camera that cannot connect to an external microphone, you have to invest in a more advanced level microphone that can power itself and can record to a SD card or other type of storage.
Mount
Finally, you need to mount your camera. There are a lot of positions where you can mount your camera to have different angles for your videos. However, the maximum moto vloggers suggest installing cameras on the helmet as it ensures the best camera angles. In addition, it is trouble-free to run a microphone from the camera if it is installed on your helmet.
4.  Editing & video description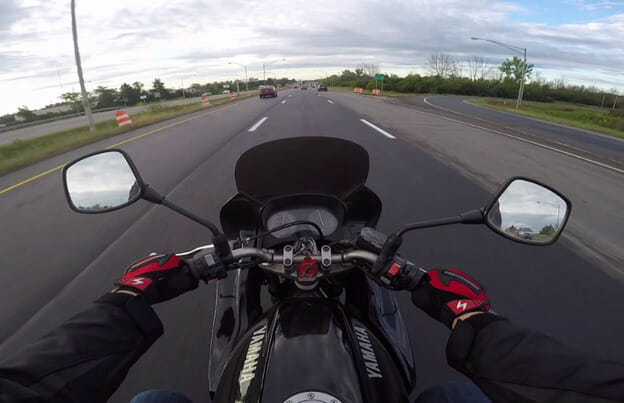 Once you have done shooting, you have to edit the video according to your choice.
While editing, make sure that sections that are unnecessary have been removed from the clip that may bother audiences to watch.
When your video is accomplished, go for uploading it on social media sites and YouTube. After uploading it, don't forget to provide a video description like what it is about, because it helps the audience to locate your video easily.
Besides, you can add the details about the equipment that has been used to shoot the video that will engage more audiences to watch your videos.
5.  Be unique & spontaneous
The maximum moto vlogger tends to copy others which is entirely a bad habit. If you copy others, why will people get interested to watch your videos rather than watching the original content? Try to make unique videos that go with your personality. With the passage of time, you'll get huge followers and your YouTube channel or Facebook page will become a brand.
Final Thought
Motovlogging is getting popular day by day because it is one of the best ways to earn money from social media sites and YouTube through a monetization system. That's why the maximum riders want to start doing it, but don't know what it requires and how to start. However, I have given 5 simple steps to start motovlogging and described what things it requires. If the steps can be maintained properly, anyone will get success and earn a smart amount of money from vlogging.