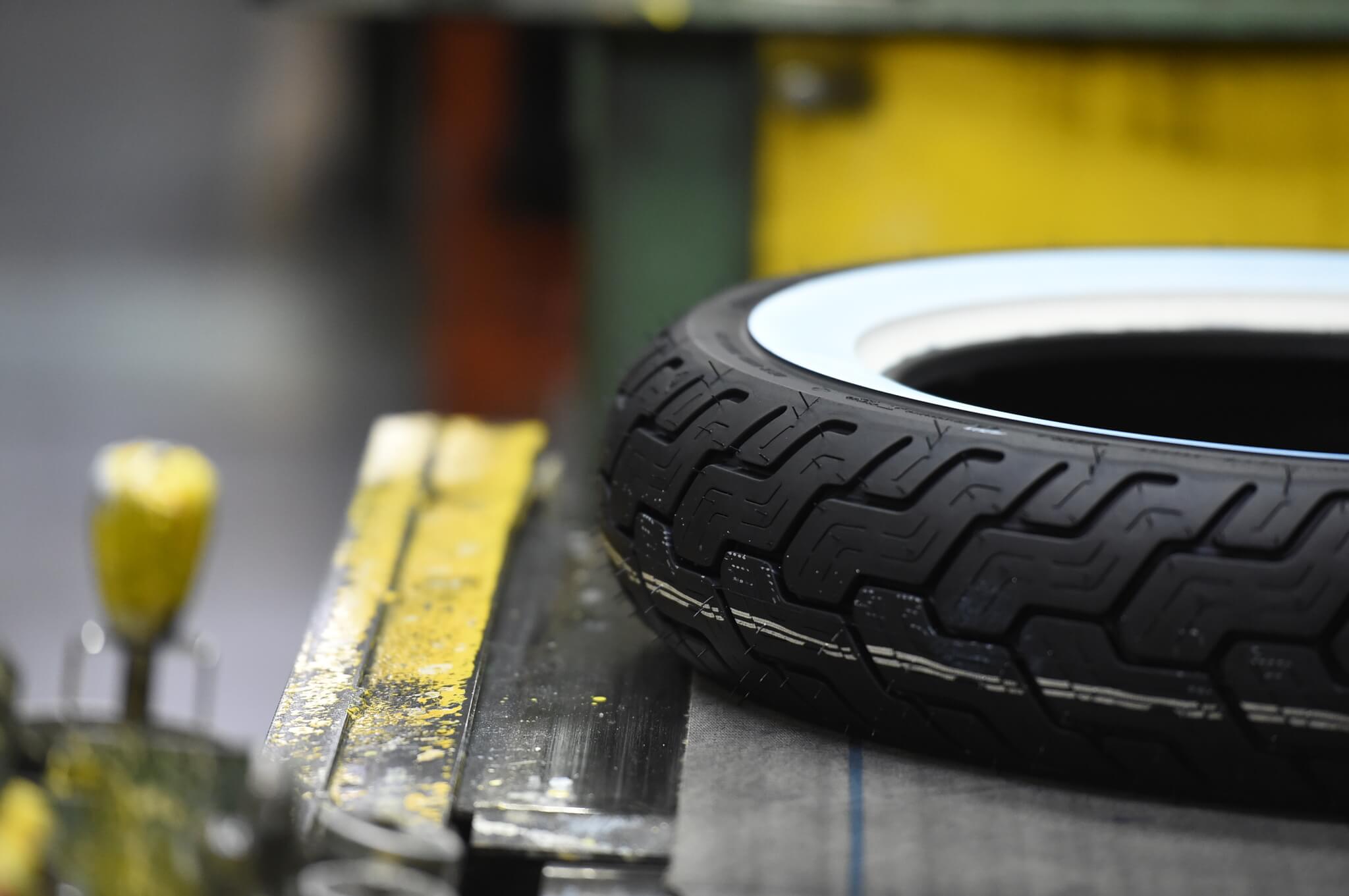 The primary difference between car and motorcycle tires is the rubber composition. Motorcycle tires have multiple compounds, a harder one in the center for highway driving and a softer one around the edges for cornering. This design maximizes grip when leaning. Car tires only have one compound and are not designed to contend with sidewall stiffness and leaned-over forces. To better understand how motorcycle tires differ from car tires, let's first take a look at what these components do for your bike.
Components of motorcycle tires
The main difference between car and motorcycle tires is the composition of the rubber used. While car tires are made from one basic compound, motorcycle tires contain multiple layers of rubber that are different from each other. For instance, motorcycle tires have a V-Shape, whereas car tires have squarish corners. Each compound has its own characteristics and ride characteristics, so you shouldn't mix the two types of tires on the same motorcycle.
Motorcycle tires also differ from car tires in that their load carrying capacities are different. Always consult your motorcycle owner's manual to determine the recommended tire pressure for your motorcycle. Remember that front tires have different pressure requirements, while rear tires may have higher or lower pressure. Make sure to check the sidewall of the tires for maximum load figures, because these can give you an idea of what your bike's maximum load capacity is. Proper tire pressure will increase gas mileage, improve handling, and increase safety.
Another difference between car and motorcycle tires is that they are designed for different purposes. Car tires, for example, cannot handle the shock that motorcycles experience at high camber angles. That means motorcycles have a greater chance of undercutting a passenger car's tires' durability. This continuous stress may ultimately result in a tire failure. And since motorcycle tires are designed for different driving styles, they should have more shock-absorbing characteristics than car tires.
Motorcycle tires also differ in other ways. First of all, they must meet the maximum speed limit of your motorcycle. While it may be tempting to go for the highest speed possible, you risk sacrificing mileage. Therefore, motorcycle manufacturers often recommend sticking to their original tires. The same applies to tire size. Make sure to read the manual before purchasing a motorcycle tire. However, keep in mind that motorcycle tires have special sidewall stiffeners.
Cost
Depending on the size of the tire, changing the motorcycle tire can cost anywhere from $60 to over $500. In addition to tire price, there may be fees for installation and disposal. Costs can vary from dealership to independent shop. Prices for new tires can be as low as $30 and can go up to over $1,000 if you want to buy a full set. However, the amount of labor and materials involved will make a difference in the overall cost.
For example, Michelin Commander IIIs can cost up to $450. While Michelin tires are high-end, they do not have to be. If you plan to change the tires yourself, keep in mind that you will likely pay at least $35 per tire. You can also go to a motorcycle tire shop that does it for a fee of around $75. This can save you a considerable amount of money in the long run. But, you should be aware of this cost before you purchase your tires.
The type of tire that you purchase depends on whether you ride a sports bike or a touring motorcycle. Touring motorcycle tires are made of softer rubber compounds and wear out more quickly than sport bike tires. Touring motorcycle tires are more durable and last longer than sport bike tires. While sport bike tires are relatively cheap, touring motorcycle tires are more expensive and require more maintenance. You should also keep the pressure of the tires correctly to avoid problems with handling and performance.
If you want to get the best possible price for your new motorcycle, the best time to buy is during the winter months. Motorcycles are less expensive during the winter, and the low demand is ideal for bargaining. In addition, they are more economical to operate than cars and can be cheaper than other cars. Buying a motorcycle will give you peace of mind and more miles per dollar. You can also save money on motorcycle tires because they are so inexpensive.
Durability
The overall quality of motorcycle tires depends largely on their construction. Some tires use steel belts while others use synthetic fabric cords such as rayon or nylon. All of these materials have different ride properties, and motorcycle tires should not be mixed. A good rule of thumb is to use radial ply tires if the motorcycle is primarily used on the street. However, if you are a racer, you should purchase the highest quality DOT-approved tires.
The tread depth of a motorcycle tire is critical. The tread of a tire must be a third of an inch to half an inch. If the tread is less than 3/8 inch, then the tire is in bad shape. In addition to tread depth, motorcycle tires should also have a wear bar. This wear bar indicates that it is time to replace the tire. Wear bars are pieces of rubber bisecting a groove in the tread. Good tires don't have these bars.
When is it time to replace motorcycle tires? According to experts, motorcycle tires are best replaced when they are five years old. If they are still in good condition, it is still advisable to replace them before their expiration date. Some motorcycle owners find it necessary to replace their tires before the quota of five years. However, there are other factors that determine the lifespan of motorcycle tires. If you ride your motorcycle often, make sure to change your tires regularly. You'll be glad you did.
There are many ways to extend the life of motorcycle tires. In addition to using the proper tire pressure, you should also make sure that your motorcycle tires are inflated correctly. Proper tire inflation can extend their life significantly. Using the correct type of tire for your motorcycle is also important. By following these tips, you'll be able to enjoy years of excellent performance from your tires. They will last you a long time! You don't want to end up with a ruined tire.
Sidewall stiffness
A bicycle tire's sidewall stiffness is measured relative to its load rating. A stiffer sidewall supports a heavier load. Generally, sidewall stiffness is about 10% of the total load. More stiff sidewalls are also more expensive, but their performance and cost benefits outweigh their downside. However, there are some important factors that should be considered before choosing a motorcycle tire. Read on to find out what sidewall stiffness means for your bike.
The tire's load rating refers to the maximum PSI that it can hold. Tires with higher PSI have stiffer sidewalls, but they may cause a worse ride than motorcycle tires with lower load ratings. While it's permissible to upgrade a tire's load rating to increase your riding speed, make sure the bike is built for its OE load rating. Adding more speed may lower the bike's fuel mileage and shorten its tire life. It's also possible to increase the sidewall stiffness without affecting the bike's weight, but know that the other riding characteristics will be affected.
Bias-ply motorcycle tires do not dissipate heat very well. Bias-ply tires, for example, are not ideal for high-speed riding because they can overheat and degrade quickly. Additionally, stiff sidewall tires are much harder to mount using normal hand tools. In order to successfully mount such tires, you'll need to purchase a motorcycle tire mounting machine. As the sidewall is stiff, the motorcycle tire's contact patch is narrower.
The aspect ratio is the height of the sidewall expressed as a percentage of its width. Increasing the aspect ratio means a motorcycle tire with extra sidewall stiffeners will be more durable. While the aspect ratio is critical, it's important to remember that the sidewall stiffness of a motorcycle tire is important for the bike's performance. By increasing its sidewall stiffness, a motorcycle tire will last longer than a bicycle tire without one.
Grip
Your motorcycle's tyres are a crucial part of riding a motorcycle. They are your last connection to the road, and are critical in cornering, braking, and turning. If you aren't careful, you might lean your bike over, roll off the throttle, or trail brake. All of these things will result in bigger problems. To avoid these situations, keep in mind a few important points.
The tread on your motorcycle tire is a small, flexible area that provides traction and grip. It's composed of a synthetic compound that provides a flexible interface between the road and your motorcycle. The compound deforms as you apply pressure, which pushes the contact patch into small gaps in the surface. Those tiny gaps are what give your motorcycle its grip. You should keep that in mind when you ride. If you want to ensure optimal grip, increase your following distance and lower your speed.
The rubber used in motorcycle tires is made of various compounds. Softer compounds are ideal for maximizing grip, while hard rubber compounds are meant to provide durability and millage. Racing tyres aren't the best choice for everyday riding, as they are made for extreme traction conditions and high temperatures. You should check the manufacturer's website for information on these and other motorcycle tires. If you can't find a motorcycle tire you like, you can always try a spare.
Your tyre's grip has a lot to do with you, and is influenced by several factors. While there are a few myths regarding motorcycle tyres, a larger contact patch area correlates to increased grip. And the larger the contact patch area, the higher the coefficient of friction (F r), or force exerted by the bike on the road. Those myths are just as untrue for motorcycle tires as they are for car tires.