Imagine dashing down a gravel path or navigating a tricky off-road trail, only to find that your four-wheel drive vehicle isn't performing as it should. Even worse, picture a blowout on a busy highway.
Scary, isn't it? 
These unpleasant scenarios could be your reality if the tires of your four-wheel drive vehicle aren't adequately maintained. 
But fear not! 
By understanding the importance of tire maintenance and learning some essential tips, you can ensure a smooth and safe driving experience, no matter where the road or trail takes you. 
Tire Pressure: The First Line of Defense
The tire pressure in a four-wheel drive vehicle significantly impacts its overall performance, from fuel efficiency to handling. It directly affects the lifespan of your tires.
With all four tires constantly engaged, maintaining the correct tire pressure becomes a vital aspect of operating a four-wheel drive vehicle. 
The risks of under-inflation are exacerbated in a four-wheel drive vehicle. Under-inflated tires can cause poor fuel economy due to increased rolling resistance, overheating from extra flex in the tire sidewalls, and accelerated tire wear. 
On the other hand, over-inflation can lead to a less comfortable ride and increased vulnerability to damage from rough terrains, a common encounter for many four-wheel drive vehicles.
Checking your tire pressure is a simple task that goes a long way in preserving your four-wheel drive vehicle's performance. A tire pressure gauge, available at most auto parts stores, is a handy tool for this task. 
Simply remove the valve cap from your tire, attach the gauge, and take note of the PSI (pounds per square inch) reading. Refer to your vehicle's manual for the recommended tire pressure specific to your four-wheel drive model, as these may differ based on the vehicle's design and intended use. And if the pressure is incorrect, inflate the tires accordingly. Doing so will help optimize performance, comfort, and safety. 
Looking for a reason to ensure the proper inflation of your tires? Doing so can help you save on fuel by as much as 11 cents per gallon! 
Understanding Tire Tread and Why It Matters
The tire tread plays a critical role in four-wheel drive vehicles, providing the necessary traction to navigate challenging terrains and preventing your vehicle from slipping or sliding. Given that all four wheels are providing power in a 4WD vehicle, the condition of each tire's tread can significantly affect your vehicle's performance. 
In a four-wheel drive, uneven or excessive tread wear can lead to reduced off-road traction, increased stopping distances, and a higher risk of tire blowouts, particularly during challenging drives on rough terrains.
Regularly checking the tread depth on all four tires can ensure the safe and efficient operation of your four-wheel drive vehicle. 
You can use a simple tool like a coin to perform this check. When you insert the coin into the tire's tread with the figure's head pointing inward, the top of the figure's head should be covered. If not, your tire tread is likely below the safe limit, which could hinder your vehicle's off-road capabilities and overall performance.
Observing Proper Speed for Safety and Longevity 
Speed has a direct impact on your tires. The faster you drive, the quicker your tires will wear out due to increased friction and heat generation. Rapid acceleration and high-speed driving can also lead to tire damage, as hitting obstacles at high speeds – such as potholes or debris – can cause cuts, punctures, and other forms of tire damage.
Furthermore, for four-wheel drive vehicles that are frequently used off-road, speed can intensify the effects of rough terrain on the tires, leading to accelerated wear and potential damage.
The faster you go, the harder the impacts, and the greater the risk to your tires.
Maintaining a moderate, consistent speed, particularly when off-roading, can significantly increase the lifespan of your tires. By reducing the speed, you can lessen the impact on your tires when traversing rough terrains, hence lowering the risk of tire damage.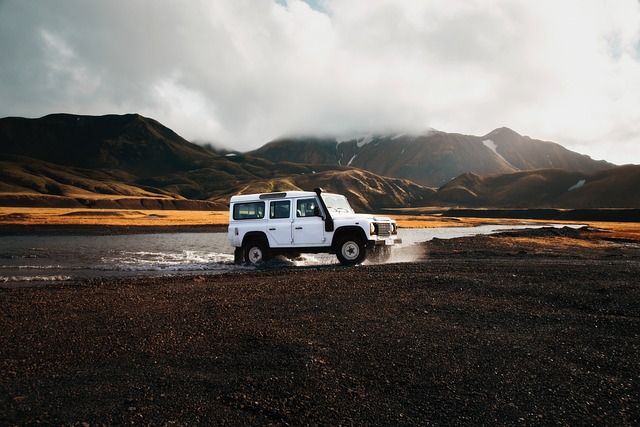 Remember that every tire comes with a speed rating, indicating the maximum speed the tire can safely maintain over time.
Exceeding this speed can compromise tire integrity and potentially lead to tire failure.
Check out these tips from 4WDLife for more information on how fast you can drive. You'll also learn other crucial safety measures.  
Regular Tire Rotation: An Essential Practice for Longer Tire Life
For vehicles with four-wheel drive, tire rotation becomes even more critical. The rotation helps to distribute wear evenly across all four tires that are actively engaged in providing traction and controlling the vehicle's movement. 
Tire rotation not only enhances ride comfort but can also contribute to a more responsive four-wheel drive system. Furthermore, regular tire rotation can prolong the life of your tires and the 4WD components, thus saving you money in the long run.
Typically, it's recommended that tires be rotated every 5,000 to 8,000 miles, or during every oil change. However, the rotation frequency can vary depending on the type of four-wheel drive system, your driving habits, and the specific recommendations outlined in your vehicle's manual. 
Proper Wheel Alignment for Handling and Performance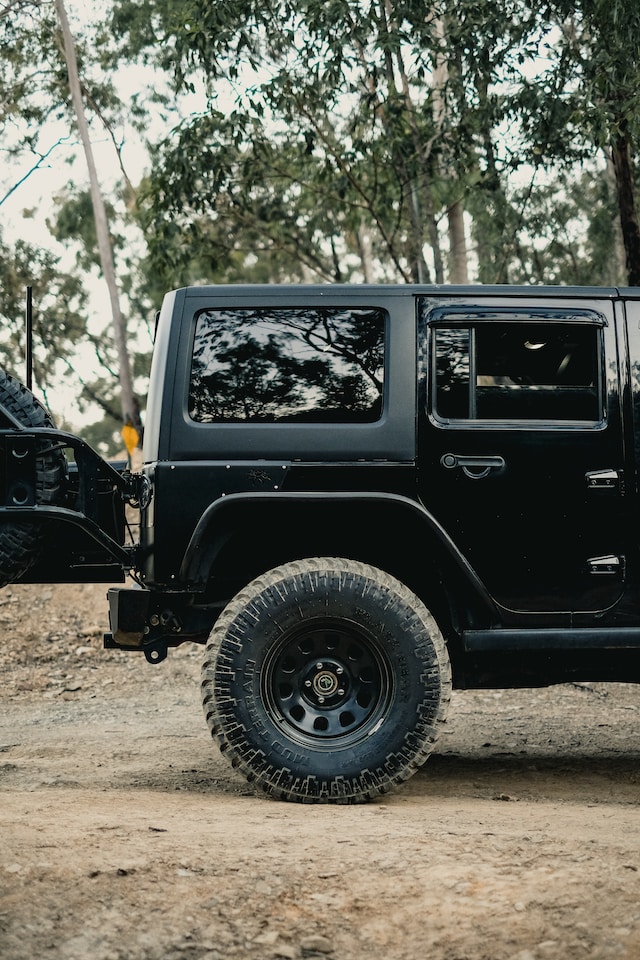 With all wheels driving and steering the vehicle, any misalignment can have pronounced effects, causing your vehicle to veer to one side and inducing uneven tire wear, which can impact off-road performance and overall tire lifespan.
Indicators that your four-wheel drive may need a wheel alignment include an off-center steering wheel when driving straight, a tendency for the vehicle to pull to one side, or tires that show signs of uneven or rapid wear.
Wheel alignments in a four-wheel drive vehicle should generally be performed every 2-3 years.
However, if you frequently navigate challenging terrains or harsh driving conditions – common with four-wheel drive use – alignments may need to be more frequent. 
Seasonal Tire Maintenance and When to Replace Tires
Given that power is distributed to all four wheels, any misalignment can directly affect handling and can lead to uneven tire wear. This may further result in the four-wheel drive system underperforming or becoming damaged over time.
In a four-wheel drive vehicle, indications that you need a wheel alignment might include an off-center steering wheel when driving straight, a noticeable pull to one side, or your tires wearing unevenly or rapidly.
Generally, wheel alignment should be performed every 2-3 years. However, four-wheel drive vehicles may require more frequent alignments due to the added stress on the tires and suspension system. This frequency can also depend on your specific driving conditions, such as if you often traverse rough terrain or off-road paths. 
Spotting Tire Damage in Four-Wheel Drives
Over time, tires start to break down. Due to their often challenging usage, four-wheel drive vehicles require frequent tire inspections for potential damages such as cuts, cracks, punctures, bulges, or signs of impact. 
Remember, in a four-wheel drive, all tires work together, so any damage can affect the overall performance. While surface damage may be relatively easy to spot, don't forget to inspect the inner sidewalls, which might harbor less visible but equally significant damages.
If you come across any damage on your tires, it's essential to consult a professional immediately. Driving your four-wheel drive on a damaged tire not only poses a risk of tire failure but can also potentially damage the 4WD system and result in serious accidents, particularly during challenging drives on off-road terrains or adverse weather conditions.
Conclusion 
Keeping your tires in top shape is a surefire way to improve your vehicle's performance and safety, especially in four-wheel drive vehicles. By ensuring the correct tire pressure, checking tire tread depth regularly, rotating your tires, and understanding when to replace them, you can significantly extend your tires' lifespan and maintain an optimal driving experience. Never underestimate the importance of tire maintenance—your safety on the road depends on it!